6 Tips For Running A Successful Social Media Contest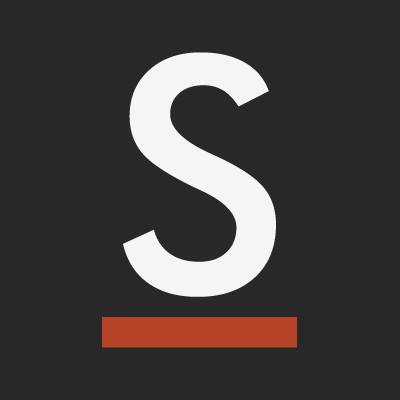 Are your typical marketing and promotion efforts starting to feel stale and over used? Running a social media contest could be the perfect way to switch things up from your typical content. These contests are a great way to connect with and reward your loyal followers, while also gaining exposure from different audiences. In our experience, social media contests are a unique, fun way to engage with your audience and community.
If you're considering organizing and running a social media contest, check out some of our tips to make sure that it is successful!
Start planning EARLY

Getting a head start to planning your social media contest is extremely important. These contests can be a lot more detailed than you may think, so make sure you give yourself ample time to prepare and plan.

Some important questions to ask yourself when you are starting to plan:

What social media platform do I want to use?
When should I run the contest?
What theme/prizes should I include?
Do I want to work with other businesses or run it independently?

For us, we like to select an upcoming holiday or event to centre the contest around. Doing this helps us establish a cohesive theme and we are able to use the contest to build on the excitement from the holiday/event.
Identify your goals

What is the outcome you'd like to achieve?

Defining goals from the onset is important because it is going to help build and design your social media contest. Once you decide what outcome you would like to achieve from your contest, the rest of the details to come together easily. An example of goals for social media contests could be...


Increase in followers
More engagement with followers/community
Increase brand awareness
Generate new leads

The goal you identify will determine the type of contest you will run, for example:

An Instagram contest focused on sharing the wealth of followers through collaboration
A Facebook or Instagram contest that encourages your audience to engage with your company online


The prize has to be really good

Incentive is everything for social media contests. The prize is going to determine the success of the contest. Make sure that you have selected a prize that is valuable and worthwhile for participants. If they do not see value in the contest, it's likely they will not enter it.


Make sure the prize is something that people will see value in
TIP: We always go by the general rule of thumb that if we wouldn't want to win it ourselves, it probably isn't going to be effective for our contest
Collaboration is key

Leverage other businesses/organizations audiences

Reach out to local businesses that you love and see if they would be interested in collaborating with you for a contest. Social media contests are a great way for businesses to gain exposure to new audiences, while also supporting one another.

Branding, branding, branding

Don't lose sight of the reason you're running the contest in the first place, to let people become familiar with your business and the services you offer! Just like a regular ad campaign, you want anyone who sees your contest to know your company is running it. Make sure you clearly brand all of the promotional material for your contest. Everything from promo graphics, advertisements, and the actual contest image should have your company logo or name on it.


Anyone who comes across your contest posts should be able to look at the images and think 'Wow, (company name) is having an awesome contest right now!'
TIP: Once your contest is live, run paid advertisements to widen your reach and boost your contest! Make sure you target by demographics and geographical area.
Examples from our most recent contests:
Rules must be clear

The last tip might sound like an obvious one but always make sure your contest rules are as CLEAR as can be. You do not want to leave any room open for interpretation. To avoid confusion write out and describe all aspects of the contest in great detail. You should have the official contest rules and regulations hosted on your website, so that entrants can read it over before entering.




Unfortunately, the official rules and regulations will likely exceed most social media captions character count. Create a condensed version that includes the most important information like what the prize is, how to enter, and eligibility requirements.

TIP: have a coworker read over the contest rules to see if they understand them completely
Now that you've read our six tips for running a successful social media contest, start planning your own and let the fun begin!
If this sounds exciting but too overwhelming, we'd love to help! Send us a message today to see how we can help you with your marketing strategy.