Flight Check: 5 Questions to Ask Before a Drone Flight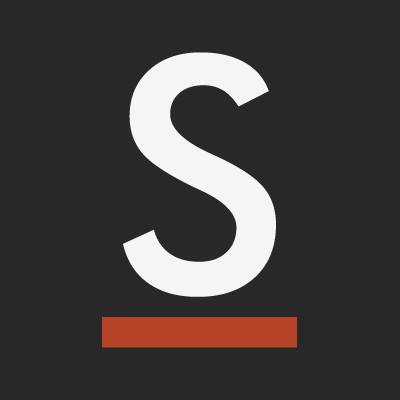 These are exciting times! Drones are shaking up how brands showcase their business. From high aerial shots that capture the vastness of your facility to low flyovers that give a bird's eye view of your operation – drones can do it all. While aerial shoots may be relatively new and enthralling, there's a ton of preparation that goes into every flight and oftentimes people are surprised by the amount of work needed to enjoy a safe and successful drone shoot. That's where we come in!
Hiring a certified and insured drone operator is crucial to guaranteeing that your drone shoot is a successful one. Think about it this way, you might be able to fix your car yourself, but do you really want to invest all that time and money when you can hire someone who already knows exactly what to do? Besides, when you factor in their experience and expertise, is it really even a debate at that point? The same can be said for drone photography and videography. To help give you a better idea, here are 5 important questions that need to be answered before every drone flight.
1. What exactly are you trying to show?
Because drones are so new to the content marketing landscape, it can be difficult for people to wrap their heads around the limitless potential that drones have. That's why it's important to first determine what story you're trying to tell. Are you looking to show off the size of your facility? Or maybe you're looking to capture footage of your operation from a different perspective? It's critical to figure this out before anything else because your drone team can then create a plan for shooting day, so you know exactly what's getting captured.
2. Are their flight restrictions in your area?
Since drones are quickly becoming a popular past time and even a career, it's easy for people to forget that these amazing devices should be treated with the utmost respect and care. Drones are classified as a UAV (unmanned aerial vehicle) and should be handled as cautiously as any other aircraft would. It's important to ensure that, wherever you plan on shooting, you have clearance to do so. There are many flight software services that allow you to do a pre-flight check to ensure that your shooting location isn't too close to an airport or busy airspace. It's also equally important to get approval from others if you will be capturing footage on their property as well.
3. Is your drone provider insured?
Did you know that drones used for any sort of commercial work require insurance? Both the drone operator and drone itself have to be included in the insurance or run the risk of being fined. Adding to this, if any damage was caused to property or a person during the shoot you would be liable if the drone operator doesn't have insurance.
4. What season are you aiming for?
Not surprisingly, most people prefer scheduling their shoots during the summer. The warm weather, long days and abundance of sunshine can make for some incredible footage. However, while most people typically prefer flying during the summer for many reasons, there are advantages to flying when the flurries start to fall too. For starters, it gives your shoot a different element than most which could make your content stand out. It also adds both texture and depth to your shoot. Still on the fence? Why not get a mix of both seasons? Having both summer and winter footage can add a different component to your content and contribute to your overall marketing plan. However, it's important to determine what matters the most to you and your overall marketing strategy.
5. What about weather and timing?
When thinking about a shoot, it's crucial to factor in the weather as drones can't fly in the rain or snow. Which is why it's important to schedule a few backup days in case the shoot needs to be postponed. This will ensure that you get the complete shoot done on time and within your budget. Lastly, let's talk about timing. There are many different approaches to this and all of them are completely subjective – some prefer shooting during the first light of day while others opt for what photography experts call "golden hour" which is the last hour of daylight. Regardless, this is completely subjective and depends on what you're looking to capture. Midday might even work better if you're looking to avoid shadows or are capturing low shots as a sun that's low on the horizon can make it difficult to not only fly but get footage that isn't blinded by sunlight.
There you have it! Five simple questions to ask yourself when considering what goes into a drone shoot. Have any other questions? Feel free to learn more about aerial photography and videography here. You can also book a free consultation with our drone pilots below. What are you waiting for? Book your flight today!