How Webinars Can Be a Powerful Marketing Tool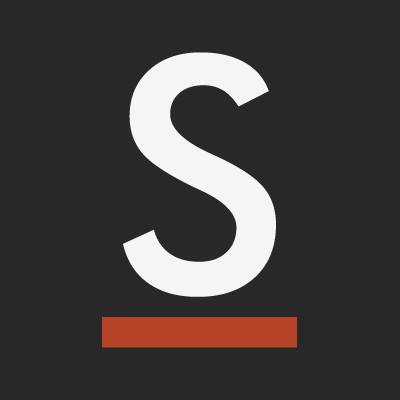 Webinars have quickly become a very important tool for many businesses, specifically gaining traction throughout the pandemic when in person seminars and workshops were not possible. Offering a quick solution to this problem, webinars gave businesses the opportunity to pivot their business model to still host seminars and workshops, virtually. However, even without a global pandemic, webinars are a successful business tool for many.
Are Webinars Worth the Work?
Here at Symetric, we have experienced first-hand, the power of webinars and the benefits they bring when used successfully. Webinars have given us the opportunity to share valuable business knowledge and information with a wide audience. Without the constraint of geographical location, businesses can expand their reach far beyond their usual audience, providing a chance for increased brand exposure.
Affordability is another benefit we've experienced from hosting and attending webinars. Compared to in person seminars and conferences, webinars are typically free to attend or have a low registration fee, and with zero travel fees involved, the value is unbeatable!
For businesses, webinars are a great way to engage with your audience and provide valuable content to them. Although it takes work to organize, promote, and facilitate, webinars can be quite rewarding. Your business can use webinars to "soft sell" your product/service without making people feel like they are listening to a sales pitch. Being able to teach and sell to your audience at the same time is a key benefit of webinars.
We're putting webinars to the test
If you keep up with us on social media, you may be familiar with the small business webinar series that Symetric's VP Joe Jones is doing with The St. Catharines Enterprise Centre. For this series, Joe covers many topics that are valuable for businesses, such as building your website, how to optimize content for SEO, Digital ads in 2022, and what a CRM can do for you. There are still two webinar sessions this month that you can sign up for:
The Power of Digital Ads – February 10, 2022, from 1pm-2pm
CRMs and You – February 24, 2022, from 1pm-2pm
If you're interested in starting or growing your business, you don't want to miss out on this unique learning experience, and the best part is, they're free to attend!
"I really want to attend these webinars, but these dates don't work for me"
If you are unavailable to attend the webinars listed above, you're still in luck. We've created an on-demand webinar library that hosts a complete six-part webinar series that is perfect for small businesses. The topics covered in these videos include the ones listed above, so you can sign up for free today to get access. These sessions also come with downloadable slideshows to accompany each video and a Q&A form you can use if you have any questions about any of the topics. We know that people are busy, so we specifically designed this on-demand webinar series to be flexible to suit everyone.
Ready to host your own webinar?
Now that you know a few of the benefits of hosting a webinar, it's time to start planning! If you are considering hosting a webinar, there are a few things you should know:
The webinar content should be relevant and valuable to your audience

. Think of a pain point or common questions your business receives and build your webinar around those topics. Given that webinars require much less planning time than in person seminars, you can also tailor your webinars to connect with current hot topics.

Joining forces with another business or organization

is another way to add value to your webinar. Sometimes, webinars will feature multiple guest speakers and/or be hosted by an organization. For audiences, this is beneficial because they can hear from multiple speakers in one session. Collaborating also allows your business to leverage their audience and build credibility.
Promote early and often. To ensure that your webinar has good attendance, you should consider promoting it early to give people ample time to register. Frequently sharing details of the webinar on social media platforms and email marketing blasts is a great way to notify your existing audience about the webinar, just be sure you are directing them to your website to learn more info and sign up! For example, we post frequently on our social media when we have an upcoming webinar and we also feature it in our newsletter. TIP: We also share insights from the webinar

after

it has finished, to continue engaging with our audience.
With these quick tips you are ready to go!
If you have an upcoming project and are interested in any of our marketing or web design services, send us a message, we'd love to chat.