Investing in Your Future: The Market is Ripe for Marketing!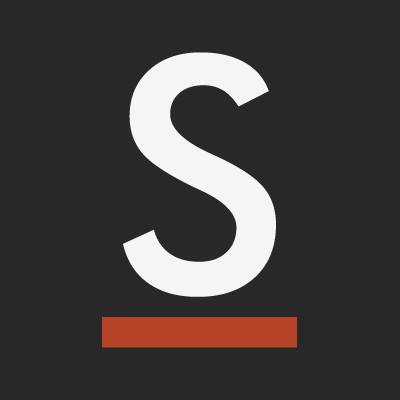 2020. It's a nice round number isn't it? As we return to our desks and get back into our "old" routines for the New Year, it's impossible not to wonder what the year might bring to us in way of economic growth. In fact, this time last year saw many Canadians indulging in old nail-biting habits after much talk of impending recession. However, some investors, like Lesley Marks, chief investment strategist at BMO, didn't see a recession coming. In December of 2019, The Globe and Mail quoted Marks who noted that, while 2019 would "be characterized by slower growth," the lack of growth wouldn't turn into a recession.
And, luckily, she was right. 2019 indexes enjoyed some record highs! Now that we've entered 2020, the economic cycle, according to Marks, is "alive and well." This is good news for all Canadians, and Marks expects that equities and manufacturing will enjoy recovery.
However, if you're a business owner who is still a bit iffy on investing in the market in 2020, you might try focusing your efforts less on the elusive "market" and focus instead on marketing. Maybe it's time to check on those bonds your Grammy got you when you turned ten. It's possible that the cash she gave you when you turned "double digits" has now doubled its digits. Why not invest that in your business?
WHERE DO YOU WANT TO BE IN 2020?
The predicted growth for 2020 means that we can look forward to reaching new goals and heights in our own businesses, not just in foreign and domestic markets. But what are some ways you can invest in yourself? Investing in your company's online presence might just be one of the best ways to optimize your return. According to this 2018 article, online sales made via mobile devices alone are estimated to reach $209 billion by 2022. The market, the source says, "is still big and growing." It's time to use marketing to capitalize on this trend and generate sales for your business!
Keep in mind that businesses of all types will benefit from implementing online marketing strategies. It's not just e-commerce or retail stores who will reap the rewards. First, content marketing can assist you in gaining new insights about your audience, or potential customers. And digital marketing, like SEO or refreshing your website, can help your company get ahead of competitors in the New Year, and the years that follow.
HOW TO GET STARTED
There's a lot of options our there to help you optimize your business. Consider you own a hair salon. You've enjoyed a steady business with loyal clientele for 20 years. You have a website, in addition to Facebook and Instagram profiles, so what else can you do to support your business?
Did you know that, in 2019, a whopping 79% of Americans operated and used a social media profile daily? Social media's major platforms, like Facebook, Instagram, and Twitter, allow you to create and communicate your brand regularly. Publishing content on social media doesn't just allow your audience to interact with you but enables you to monitor exchanges with your audience, and to analyze and respond to analytics. Their responses (or lack thereof!) can help you narrow down what type of content is most relevant to the consumer.
If you're familiar with social media platforms, a blog is just one way you can optimize your online presence. Consider this: small businesses who regularly publish blogs generate 126% more leads. This means that potential customers are more likely the find you or subscribe to your services when you publish and share content that's geared toward a specific demographic.
Let's go back to that salon example: If you're looking for ways to increase your presence on social media, producing a blog could increase traffic on your site. The blog should be relevant to your business and the needs of consumers. So, if you're an experienced hairstylist, you'd do well to create a blog that would help potential clients find you and make current clients want to share! A topic like "how to extend the life of your blowout" would resonate with your female audience. If it's linked to Instagram and Facebook, your loyal customers might share on their profile, so their friends can see. A blog is also a great tool for keeping your customers informed and to establish a sense of trust with readers: it'll help them feel closer to you.
If you have two left thumbs or a case of perpetual writer's block, we've got the ticket for you. Try out our full-service marketing and let us blog for you. Now that's a blogger you can't refuse.
SEARCH ENGINE OPTIMIZATION (SEO)
Consider this: 93% of online experiences begin with a search engine.So let's go back to that blog you just wrote for your salon. Someone types: "how to get the most out of my blowout" on Google search. How do you make yourself stand out? According to Ahrefs, 90.88% of all pages never get traffic. If you're new to SEO and aren't sure where to begin, these statistics are overwhelming. Although it's not impossible to implement some SEO techniques on your own, in order to make your website friendly for search engines, hiring a professional to manage your SEO is a great way to grow your presence online.
Why do search rankings matter? Hiring a company to do your SEO will let you see where you rank in search engines can give you a better understanding of what keywords could help you out-perform your competitors; provide you with future keywords you might use (and a plan of how to progress with them); and strategies you can use to improve the searchability of your website.
Even existing content on your website can be made more attractive to search engines! So, remember that website you built a few years ago? Don't just let it pile up cyber-dust, utilize it to its full potential!
BUT I JUST GOT BACK FROM HOLIDAYS...
Here at Symetric, we understand that, when you're running your business, you don't always have the time to invest in the marketing aspects of your business. Maybe there's still a few sugar plums dancing in your head. Need help? Let our specialists assist you in making your best investment yet: marketing strategies that work for you! By creating and generating online content, and running keyword analytics and link building campaigns, we can build new leads and improve your online ranking and presence. The internet is changing and so should your business! Invest in a new kind of "market" for your best business year yet!

Get in touch with us today for a prosperous 2020!