Kick Start Your Brand Refresh with These Four Steps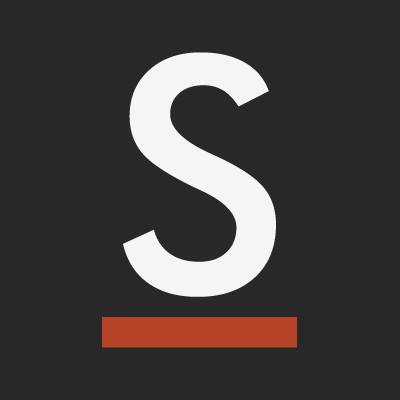 The world is different now than it was a year ago, which means everyone from small business owners to corporate CEOs must alter their brand positioning to ensure their content and marketing remain relevant to consumers. Whether you're implementing COVID-19 restrictions, integrating new technology, or adapting to new consumer demands, you've done your best to pivot in a way that preserves the integrity of your brand, products, and services while appealing to customer needs.
But what happens when your brand feels outdated? Over time, the colours, slogans, and even typography that make up your brand can seem uninspired. Perhaps your decade-old logo fails to capture the current state of your growing brand, and you've noticed that there's some disparity between departments on logos, colours, and promotional materials.
No matter what the underlying issue is, refreshing your brand can help unite your team and set you apart from the competition. A carefully cultivated brand identity will allow you to establish a solid identity in-person and online and allow you to reach clients in an authentic and memorable manner. Gathering information from your team can help you redefine your mission, articulate your company's goals, and ensure that your brand is consistently reflected through visual and textual components of your website, social media, and marketing materials.
What's the Difference Between a Brand Refresh and a Rebrand?
Before we guide you through the process of a brand refresh, it's important that you first recognize the difference between a brand refresh and a total rebrand. While it's tempting to use these terms interchangeably, a refresh and rebrand refer to two separate processes that require very different levels of commitment from you and your team.
First, a brand refresh, which we'll be talking about today, is the process of updating and improving various elements of your brand. Rather than completely redesigning your website or logo, a rebrand allows you to make strategic updates that help you reflect not only your company's views, but also market conditions. Most companies that undergo a brand refresh will modernize their colour scheme, logo, and certain aspects of their messaging in small but meaningful ways. Of course, you'll want to make sure that your target audience can still recognize you while appreciating your modern updates.
One well-known example of a brand refresh is Pepsi, which has refreshed its logo many times since the 19th century. The most recent update, which occurred around 2008, features lowercase writing and a slightly abstract globe to lend a funky, updated twist to the logo. The new typography uses round, lowercase letters to give the logo a modern, fun look.
Some elements of a brand refresh include website, logo, typography, messaging, colours, and even your online persona.
Rebranding, however, is a more involved process altogether. Rather than focusing only on the appearance of your logo, the purpose of a rebrand is to enhance not only the logo, but also change the core values of your brand and even the target audience. Large scale rebrands, like Airbnb for example, often require meticulous research to effectively convey the new message of the brand. Although they kept their name, Airbnb traded is original blue text for coral pink logo, complete with a new, custom symbol. The effect is not only aesthetically pleasing, but communicates a sense of simplicity, hospitality, and belonging. The rebrand captured the essence of Airbnb in such a way that it not only redefined Airbnb's logo, but also the way consumers engage with, and perceive, Airbnb.
Initiating You Brand Refresh
While less intensive than a total rebranding, a brand refresh is more than just a logo update. Research has demonstrated that roughly 84% of Canadians shop online, which means that your brand's messaging, images, and even social media must resonate with its target audience. And, with social distancing restrictions in place, it's vital that businesses learn how to stand out online. A brand refresh can lend you the professional and competitive edge you need to get your brand noticed.
Do Some Internal Research
Before making any major decisions on the logo, slogans, or website pages, consult with your internal team! The people who work directly with and for your brand will have a unique understanding of what's working and where your brand may need a little extra attention.
Start by asking your sales team, managers, and executives to describe your brand and its mission. What do they think is most important to convey? Have you been emphasizing only one aspect of your services? This will reveal not only the core strengths of the brand, but also areas where concepts or messaging are inconsistent. Imagine that you own an agricultural supply company: Your employees all agree that your knowledge of equipment and parts is essential to the brand's identity and point out that most of the phone call you receive are for trouble shooting pump failures. This information not only shows you that customers value your knowledge, but also provides you with possible areas for expansion, such as installing a chatbot or creating a dedicated FAQ page to address common questions.
Taking stock of your brand's strengths and weaknesses is essential to outlining which aspects of your brand can be further promoted, updated, or even removed.
Build a Style Guide for Your Brand
Do you know what Pantone colour code your shade of blue is? How about which logo to use for monogramed hoodies? How do you format your logo on social media posts? If you can't answer these questions, and are unsure about where to find the answers, then you're missing out on the benefits of having a dedicated set of brand guidelines. Although it may appear tedious, enforcing a set of strict brand guidelines will prevent your brand from appearing disconnected and unprofessional. Establishing a unique set of guidelines that can accurately state your brand's colours, tone, grammatical preferences, and even logo formatting can help maintain unity across all departments.
Consider what happens when you hire a new employee. Without firm guidelines, your team members will all have their own ideas on which shade blue, logo version, and even writing style is best to use. The result? No cohesion and an abundance of confusion, especially for that new employee who isn't quite sure if they should use the logo that Bob from Sales had or the one that Sue from Accounts showed them.
Creating a style guide, then, can eliminate guesswork for current and contract workers by enabling them to find up to date information on how to effectively present your brand for several applications. Now, when that employee starts work, Bob from Sales can show them a copy of the brand guidelines to explain how it all works. Your brand guidelines can also save you time and energy by storing all information related to the brand in one place, which means each employee will use the same font, logo, and Pantone colour for their business cards.
Review Your Messaging
Every business has a story behind it. But how is your story unique from your competitors, and why should your clients care about your services? Finding new, creative ways of communicating your mission will allow clients to connect with your band's ideals. And you need to be able to adapt your messaging to ensure that it's doing its job. In fact, having a cool logo is only part of the story! If your consumers can't relate to your social media posts, e-mails, or blog, it'll be difficult for them to buy into your services.
This means getting on board with new mediums, like creating a monthly podcast, that customers can listen to on their way to work, instead of publishing the same old e-books that you've been doing for months. Or, how about creating some online coupons that reward customers for signing up to an e-mail list, or sharing your most recent blog post?
Update Your Logo!
Perhaps the most notable, and even fun, way to refresh your brand is to make some adjustments to your logo. Although your brand is an amalgamation of your vision, messaging, and values, your logo functions as a visual representation of who you are as a brand. Your logo is also what your clients, and potential clients, will associate with your company. Modernizing your logo might seem daunting, but identifying what you like about your logo, and what can be updated, will do wonders for your overall brand image. Reducing the amount of colour variation, changing fonts, tweaking images, and even adjusting the lay out are small tweaks that can make your logo shine.
Consider how Heinz refreshed their logo in new and creative ways for 2020. The new logo still uses their classic "keystone" icon to combine familiar logo elements with modern text and ideas: The new logo incorporates brighter, bolder colours, modern lines, and even a signature typeface to acknowledge both Heinz's identity as a longstanding pantry staple and its status as a universally reliable product. Especially in times of great uncertainty, Heinz's updated logo demonstrates how the brand has been, and will continue to be, a stable companion to consumers across the world. It's a perfect pairing between the brand's history and its continued longevity.
If you're unsure as to whether or not you need a logo refresh, consider the various applications that you use your logo for. How does your logo adapt across these mediums? And is your logo easy to identify, with a unique character that captures your brand's integrity, history, and mission? If you've answered "no," it's probably time to update that logo!
Finally, Plan for Your Brand Refresh!
Of course, your brand refresh will require careful planning to ensure that it is successfully integrated within your company and thoughtfully conveyed to your customers. Debuting your new look and messaging is a big deal, so take the time to go over the new changes with your employees and plan to create social media campaigns, blogs, and marketing pieces to help customers familiarize themselves with the fresh aspects of your brand. If the thought of choreographing a modern logo, reviewing site messaging, and building brand guidelines all seems overwhelming, contacting Symetric can help you refresh without the stress. Collaborate with our team today to discover what a brand refresh can do for you.