The Take on Social Media: Finding the Right Fit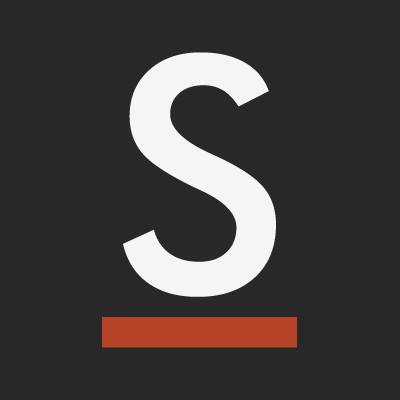 Imagine you've been saving up for a new car, particularly a sports car. You finally have enough saved and can't wait to go out and buy the car of your dreams. You daydream about being behind the wheel and feeling the wind in your face while hearing the loud rumble coming from the engine. The big question, however, is how do you possibly choose and what factors weigh more heavily in your decision? Do you have to have that powerful V8 or are you fine with just a V6? 2 doors or 4 doors? Convertible or hardtop? These all factor into the decision because you want the car to define you and represent who you are.
However, it can sometimes be extremely difficult to find that perfect fit because you really don't have much guidance other than your own intuition. This situation is what many companies face in the world of social media. Many companies are easily excited about the idea of promoting via social media, but are unsure about which platform will best represent their brand image.
As the youngest member of the Symetric team, I spent the entirety of my teenage years amidst the social media revolution and experienced firsthand the rise of social media as an advertising tool.
So how can you guide your company through this decision process? Because there are so many social media outlets available today, it would take quite a while to give you a complete breakdown of each. So I've decided to focus on "The Big Three" a.k.a. Facebook, Twitter, and LinkedIn.
1. Facebook
Since launching in 2004 from a dorm room in Harvard's Kirkland House, Facebook has taken the online world by storm and has a key grip on the social media landscape. With over 1 billion Facebook users to date, the social media giant has by far the most potential clients to communicate with from a business standpoint. Not all is sunshine and rainbows in the world of Facebook; constant activity is a must on this platform in order to prevent your brand from losing touch with users. Also, creativity is essential in order to make your company's content stand out from among the rest. Here are a few important strategies to keep in mind:
Provide a constant call to action
Link your page to other online sources (website, other social media outlets)
Invite users to interact with your page (ask questions, polls, etc.)
Post about topics that spark interest and invite discussion
2. Twitter
The 140 character tweeting titan currently boasts 255 million active users. One of the biggest pros of Twitter is the fact that, as a business, you can make quick posts that show up on your followers' feeds. This has led to many businesses posting daily updates about their current projects and events as it serves as a constant reminder to both their current and potential consumer base. You can also connect yourself to many other followers by linking yourself to topics via the use of hashtags. Keep these tactics in mind when posting on Twitter:
Brief, informative, and creative
Daily Updates
Relate to current projects, events, topics, etc.
Hashtags are key
Invite response
3. LinkedIn
Social media and businesses are seamlessly united through the power of LinkedIn. With over 300 million users, the social media platform allows people from all across the business world to connect with each other. Users can connect with people from virtually any industry, directly message others, comment on posts, and endorse other peoples' skills. You can also follow a company's profile page so that you can view their posts in your news feed and can even see employment opportunities from said company. Here are a few methods to keep in mind when using LinkedIn from a company's perspective:
It's better not to have a profile if you are not willing to add to it
Ensure your company's profile is brief, yet effectively communicates your company's message
Don't just post updates about your company, content that engages users is important as well
Social media is an ever-changing landscape that requires companies to constantly communicate with consumers using the latest features on the newest platforms in the most effective ways. However, companies must ensure that it is a two way street. Social media needs to be a dialogue, not a monologue. Yes, there is a possibility that you may lose some followers along the way. Nevertheless, with a little bit of knowledge, persistence, and tenacity your company can find the right fit to help you become a force to be reckoned with in the social media world. Have any questions? Let us help! Contact us today to find out how we can take care of all your social media needs and get you on the fast track to success!