Thinking of Starting a Business Blog? Check out These Four Tips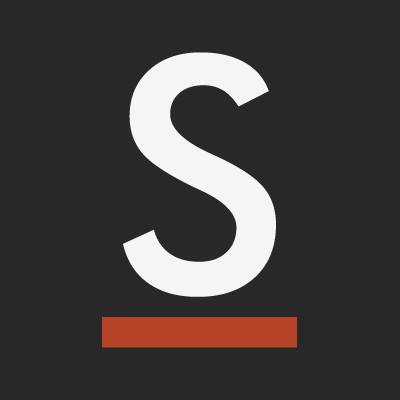 Creating a blog page is one thing, but establishing a successful blog? Now that's a thing of beauty. Unfortunately, most business owners don't put much time into supplementing the blog page on their website. And, if you do create the odd post every few months, have you ever fully contemplated your blog's place in your marketing strategy? Especially with new protocols and expectations imposed by COVID-19 regulations, updating your blog, and your approach to blogging, could help you refresh your overall brand.
However, there are a few steps you'll need to follow to ensure that you're setting your blog up for success. In addition to creating relevant content, your company must determine who will create the blogs, where your posts will live on your site, and how it will be promoted as part of your overall marketing strategy.
And if you think business blogging is old and outdated, check out this post to learn more about how the good old blog has maintained its relevancy in the age of TikTok and Twitter.
Because There's More to Blogging Than Just Writing. . .
According to an Ahrefs web traffic study, 90.63% of all web pages get zero traffic from Google. And you read that right: ZERO traffic. Out of the millions of pages and searches that occur online, it's possible that your website is not getting any attention from online users.
Although these statistics are discouraging, this data gestures to a crucial point about blogging: The act of starting a blog does not guarantee a sudden surge in visitor activity. If this realization gives you doubts about whether a blog is right for you, it's important to recognize that building a successful blog that supports your website's marketing tactics requires more than just a few words and a haphazardly-chosen photo.
Check Your Tech

. . .And Your Team
Evaluating your company's existing tools or programs can help you identify how to best support your blog. At the very least, you'll want to ensure that you have a processing system where you can create the blogs, as well as a Content Management System (CMS), which can assist you in not only scheduling your blogs, but also tracking their analytics. Next, you want to establish who, if anyone, on your team will be responsible for creating the posts. Are you keeping the content in house? Will the writers change from week-to-week? And who determines the topics? Determining where the writing will come from, and what happens afterwards, will help you figure out the best way to share and upload posts, select images, and schedule your blogs in a manner that is efficient, and cost-effective, for your company.
For example, incorporating cloud-based systems for reviewing documents and harnessing the technology of your current CRM or CMS can prevent delays and improve productivity, since your employees are comfortable with the technology and don't need to dedicate hours to mastering a new system. If you're new to the whole CRM thing, check the free CRM that we use to keep track of customer data and schedule new content!
Connect with Your Crowd
If you own a winery, your target audience will be different than a company that sells handmade children's toys. Connecting with the right group of people and producing content that is valuable for them are essential for any successful blog. Creating content based on key phases in the buyer's journey will ensure that the blogs you publish are relevant to a broad array of consumers while simultaneously addressing specific consumer concerns. Building individual buyer personas can help your gain a firmer understanding of what motivates your buyers to seek out information, which will enable you to select everything from blog topics to marketing techniques.
And blog topics aren't the only thing you have to worry about: the way the content is formatted, presented, and organized can also impact your user's experience with not only the blog, but also your brand. Including a search feature or organizing your blog by topic can help your consumers find what they're looking for and make it easy for them to interact with your brand in a way that's functional and enjoyable.
Get in the Blog-Writing Groove
Writing one post a year isn't an effective game plan if you're trying to increase traffic and brand awareness. So, before you send your team in a full-scale panic by challenging them to write one post per day, it's vital that you determine exactly how often you can commit to content creation and who will be participating in the blog-writing process. Although some sources will recommend updating your blog several times a week, your ability to produce consistent posts will depend on the time you have to devote to said posts, and the size of your company.
Focusing on relevant, high-quality content and creating a definitive calendar can help you write great blog posts and remember to set some time aside to review your blogs for proper tone, spelling, grammar, and coherency.
Give Yourself a Promotion!
We know, you don't like to brag, but that doesn't mean your new blog as to go unnoticed. In fact, how is anyone meant to read your blog if they don't know about it? And expecting new customers to find your writing is not what you'd call an effective business model.
In order to maximize your audience, optimize your blog for search engines and start thinking of where you might promote your content: consider using e-mail, social media platforms, paid ads, and even adding backlinks to attract readers. Understanding where your consumers are most likely to spend their time will help you determine where you should spend your marketing budget on retargeting strategies, like paid ads, or whether to use keyword research to boost your SEO strategy.
How to Succeed in Business (Blogging) Without Really Trying!
Our last step for success? If writing, planning, editing, and uploading your blog are a little out of your comfort zone, hire a full-service marketing agency! Enlisting the expertise of an established company can help you kick-start your blogging efforts and compliment your existing marketing strategy. Contact our team today to get blogging!