Warning: Do Not Read Unless You Want to Grow Your Business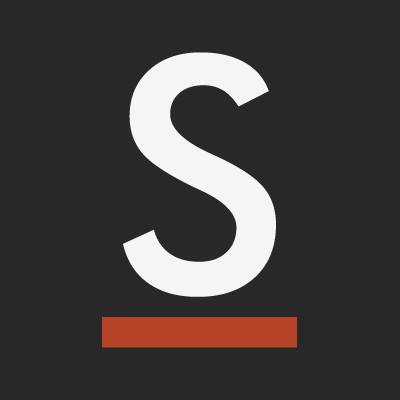 If you're a business owner, you probably think about the various techniques you might use to increase your sales. It's also likely that you spend a lot of time and resources trying to figure out how you can connect with your customers, too. And, as a business owner, you understand how it feels to be the frustrated customer on the other end of the sales funnel: trying, and maybe even failing, to get the product or service you want.
But, finding the time to effectively manage your customer data, possible leads, and adapting to client needs is time consuming. Is it even possible to find the time to do it all?
Well, we'll let you in on a secret. You can find the time to effectively service your customers while expanding your business. You just need the right strategy.
We can condense that strategy into three letters: CRM.
Using Customer Relationship Management (CRM) as a Mechanism of Growth
A CRM, or customer relationship management[ET1] , is a software. Simple enough, right? It not only helps you track your pre and post-sale clients but, it also stores all the information you have (and need) on existing clients, prospects, as well as interactions between your customers and employees.
However, a CRM does more than provide you with easy access to customer data: it can automate a variety of common sales tasks and provides various tools to interpret existing data so that you can track sales progress, and uncover important sales insights.
Thinking You Don't Need a CRM? Here Are Three Reasons Why You Do!
1. A CRM will help you access customer data
Let's face it: anticipating customer needs is tedious. A CRM gathers all the information you need in one place, and lets you see what your team members have been up to. Imagine being able to summon information about a client, or review that client's history with the company before, after, or during a meeting. You'll have unprecedented access to all communication threads with the click of a mouse.
Question: how is a CRM better than using Outlook or a traditional messaging platform?
Answer: It's a LOT better. We'll tell you how:
Consider you own a landscaping company and you've just e-mailed a quote to a potential lead.
What do you do next? Maybe you wait for them to reply. But, if they don't, when do you follow-up?
Our CRM takes guesswork out of the equation by tracking the customer interaction with that message, even from the moment it leaves your outbox. You'll get a notification the second they open your e-mail, receive data on the number of times they viewed it, and see if they downloaded any additional resources you've included in the message. All of this lends itself to deepening your understanding of successful customer interaction.
You're constantly communicating with customers through diverse mediums like:
Telephone
Email
Your website & social media
A CRM can and will allow you to track all correspondence and provides customer-facing employees with a detailed context on client activity and feedback. Phone conversations and e-mail threads are tracked and saved to the CRM's dashboard.
This intimate knowledge of customer history will impress all your customers. You'll have a catalogue of up-to-date knowledge on individual customers (even if you're not their main business contact) to keep you informed. You'll reward long-term clients by adapting to their unique needs and impress new clients with your consistency and attention to detail.
2. Automate repeatable tasks with a CRM
A CRM can be programmed to automate many daily customer service tasks. These basic, repeatable protocols, like sending a follow-up e-mail, booking appointments, or a monthly reminder, give your customers the extra attention they need to feel they're being looked after. You can also build and store templates in the CRM to reflect each stage in the buyer's journey, so that you're prepared to tackle any customer concern.
Question: How is a pre-existing template more personal than one you've written yourself?
Answer: A smart CRM will customize templates to include information that is valuable to the customer.
Are you worried about how long it can take to create a custom template? Are you wracking your brain to come up with e-mail content that is valuable to your customer? What do you say to a contact who you haven't exactly stayed in contact with? Relax, your CRM has everything you need. By pulling specialized data from past correspondence, your CRM will generate and compile templates to include hyper-specific details about your customer's needs.
Consider this: One of your landscaping clients had you repair a fence for them and you'd like to get in touch with them via e-mail. The CRM will pull information directly from your customer's profile to personalize that interaction. One possible template could prompt the clients to review your services, while another could ask for an update of said fence, and perhaps include recommendations for future maintenance.
By spending less time coming up with a written response, or trying to agree on the best meeting time, you can automatically set up calendar invites based around your schedule. Having templates and pre-determined replies at your disposal provides an advantage over forgetting to send an important follow-up.
Did you know? An online article by Netconomy revealed that "87% of customers who say they had a great experience will make another purchase from the company, compared to 18% of customers who had a very poor experience." These statistics emphasize the power of effective customer relationship management.
Another great example is an online Chatbot, which when integrated into your software can:
Triage customer inquiries
Analyze and interpret individual requests
Depending on the inquiry, direct the customer to a live contact for further assistance
For example, you own a custom clothing store and business has exploded. You've noticed that your store's e-mail has been packed with inquiries about shipping, sizing and stock, but no one seems to be reading the FAQ page. Installing a chatbot can help you manage these inquiries to ensure that customers receive the information they need almost immediately. Anticipating consumer needs by providing automatic links based on question content, and providing customers the option to speak to a salesperson if they require specific assistance helps you create a high-value experience for your customers. It's a win-win: you answer immediately and efficiently, and those consumers have the information they need to confidently make a purchase, increasing your odds of a creating a repeat-customer.
3. Insight: Smart tracking and content for better sales
If you want to know whether that ad campaign you ran last month worked, you need to see some data. STAT. How do you get data? Get a CRM. A CRM can help you track customers' movement on your website and provides statistics, such as:
The page they're on and how long they're on it;
how many times they've visited the website;
company or corporation they're associated with;
and how they landed on your page.
Using the CRM's prospect tool, you can view number of leads and track their progress through your sales funnel. The software will compare the number of deals with number of closed deals and compare it against your deal's quota.
What does that mean? You'll be able to forecast your revenue based on the sales stats generated by the CRM. The best part is, you don't need to come up with a crazy algorithm or try to configure new formulas for different sales: the CRM will create reports and generate data for you based on existing sales information!
Question: But how does this data help me?
Answer: Tracking leads and data on your website means you can integrate smart content to increase communication and sales across your various channels.
Take the following scenario, for example: It's Monday morning and you're looking at the real-time data being reported through your CRM. Currently, you can see who is visiting your site and your CRM is able to glean enough data to tell you a) the industry they're from, and b) automatically associate that lead with an industry regardless of whether or not that client is in the system.
But the data doesn't stop there. In fact, by the time you've booted up your computer, your CRM has already provided smart content to your newest lead by tailoring various pop-ups and interactive site elements that target each visitor's unique needs. Did we mention that it will do this even if the visitor had no previous contact with you or your website? This adaptive technology, or smart content, will ensure your site's content is always relevant to visitors. If your site can provide existing and potential clients with relevant content, you'll see an increase in sales, too.
Once a potential lead does contact you, your CRM will continue tracking their movement through the sales funnel, including e-mail correspondence.
Remember that clothing store we mentioned? Well, let's say a possible lead, who we'll call "Dressed to the Nines Nancy," requests a quote for a custom ball gown. You follow up by sending her a quote. Once you send an e-mail to her, your CRM will simultaneously load Nancy into a sequence: this means that you'll be alerted the moment Nancy opens that e-mail. However, if she doesn't open it, or respond within several days, the CRM will know exactly what to do and automatically follow-up with her.
Your CRM will forward e-mails and follow-ups to Nancy on your behalf. You won't have to lift a finger. If there's still no response, only then will the CRM prompt you to communicate with the lead over the phone, rather than send an e-mail. And, since you'll know whether they have looked at your e-mail, or viewed your quote, you'll have the information you need to follow up confidently and be prepared for any possible questions that Nancy might have.
Smart content means better communication and greater sales.
Now that's data we can get behind.
Are You Ready for More?
Whether you're nodding in agreement or still insisting you don't need a CRM, we have one more thing we'd like to do before we sign off! We're offering YOU and your business a free demo of the CRM we use for our business.
If you're ready to track sales, leads, and meet your business goals, then learn valuable trade secrets here. Click on the link below to start our risk-free, CRM demo now! What secrets will you discover?