Web Design: Draft Your List and Check It Twice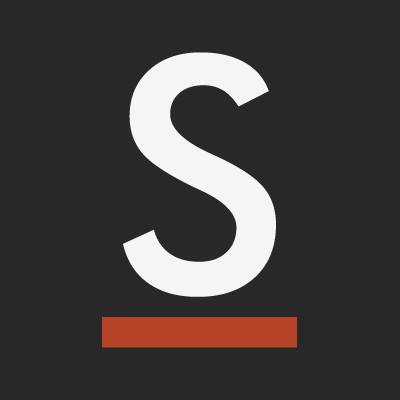 We get it. Overhauling your website, the heart of your brand's online presence, can seem pretty daunting. From rewriting content to choosing the right web developer to making sure the design matches your brand - it can be difficult to know where to start. That's why we're here to guide you through the process so that you understand what your role is in all of this. To help with that, we've created our own manual for web design that will help guide you during the exciting journey of improving your online marketing. Let's get started!
1. Assess the Situation
It's important to first assess your current website as it stands and determine its strengths so that you make sure you don't lose those critical advantages during the revamp process. It's also imperative to determine the weaknesses of your current site to ensure that they get fixed during the redesign (that's probably why you're redesigning it in the first place!).
2. Goal Setting
Now that you've assessed your current website it's important to set goals for your new web design. When creating your website goals, try to set goals that relate to your online presence and take advantage of your strengths while minimizing your weaknesses. Ask yourself these two questions when setting goals.
Does this goal support a strength or does it improve a weakness?
Does this goal matter and is it relative to my brand?
Once you've established your goals it's time to move on to the next stage.
3. Research
You've assessed your website and established some goals, now it's time to take a peak at other websites to get a better idea of what you like! Think of it as window shopping, but for your website! Keep in mind that you don't have to just look at websites from your industry. Try looking at websites from a variety of sectors to get a list of websites that you might model your new design after. This can really pay dividends during your website's design stage as it gives your graphic designer a solid foundation to start on.
4. Your Content
The next step is to rework the heart of any website…its content. The first step in this is to take all of the content on your current website and copy it to a document. Once you've copied all of your content, you need to see how it fits with your new website. Determine which pages you already have content for and which ones you need to write new content for. Remember that whether you need to write content for new pages, combine content or even throw some away it's entirely up to you. Just remember to fall back to your goals if you need help deciding what to do.
5. Integrate Your Sales Funnel
Now that you have your content ready it's important to take a look at your sales funnel to make sure it's in line with how your customers typically visit websites. Obviously the goal is to have every website visitor book a meeting or purchase a product, but just because they don't commit doesn't mean that the visit was a failure. The goal for you should be to tailor your sales funnel in a way so that, when something sparks a user's interest, then a call to action should be pushed their way to incite a connection.
6. Final Check
You're almost ready to go live with your new website - these are exciting times! Don't lose your cool just yet though. It's important to do a final check of your new website before it goes public to ensure that you're satisfied with the finished product. If everything checks out then you're ready to launch!
7. Optimize, Optimize, Optimize
Congratulations on the launch of your new website! All of your hard work has paid off with a beautiful new design that you'll be reaping benefits from for years to come. While these are exciting times, it's important to stay focused and realize that the work isn't over. After all, websites are just like the cars you drive…you need to maintain them in order to make sure everything is running as it should. Working on your website's SEO, adding relevant content to key features like your blog and integrating your website with other marketing platforms can contribute to the success of your new website.
And that's it! A simple 7 step checklist to keep in mind when redoing your website. Has your website seen better days? Let's sit down and see what we can do to help!