Website Accessibility: Why it's Important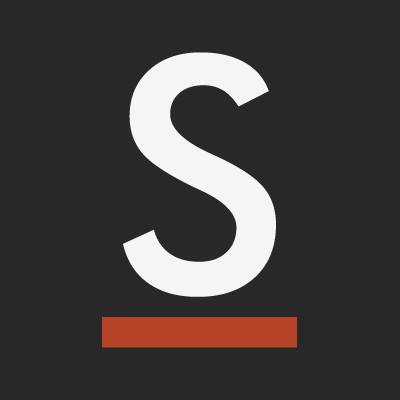 Creating a positive user experience is often one of the main goals that businesses hope to achieve through their website. And if this isn't a priority for you, you might want to think again. In large part, cultivating a great user experience on your site happens when it is accessible to all users. Complying with Ontario accessibility standards and Web Content Accessibility Guidelines will improve the functionality of your website for all users, inclusive of people with disabilities.
Failure to comply with the accessibility standards, could result in not only a large fine, but also a decline in site traffic and leads, due to inaccessibility.
We don't want you do struggle with having an inaccessible website, so we've decided to help you by answering some of the most common questions people have when it comes to website accessibility.
Who must comply? (What is the criteria?)
According to Ontario law, a private or non-profit organization with 50+ employees, and a public sector organization must ensure new and significantly refreshed public websites are accessible.
As of January 1, 2021, organizations meeting the criteria listed above were required to have all public websites and web content meet WCAG (Web Content Accessibility Guidelines) 2.0 Level AA except for sections 1.2.4 and 1.2.5.
Now that sounds great, but what does it really mean? The WCAG 2.0 guidelines are internationally accepted as the standard for web accessibility, and there are three levels of accessibility, Level A, AA, and AAA.
In laymen's terms, new websites or newly refreshed websites were first required to satisfy Level A (as of January 1, 2014) and then from there, they needed to satisfy Level AA (as of January 1, 2021). There has yet to be requirements for meeting Level AAA.
How do I know if my website is accessible?
How to ensure your website is meeting the WCAG 2.0 guidelines:
Essentially, your website should have the ability to provide the following:
Text alternatives for non-text content

Alternatives for time-based media (ie. Pre-recorded alternative forms of media such as, audio-only, video-only, captions, etc)

Adaptability – content can be presented in different ways

Distinguishable content – making content easier to see and hear

Keyboard accessibility

Enough time for users to read and use content

Content that will not trigger seizures (ie. Do not contain more than three times or flashing below the flash threshold)

Content that is easy to navigate

Readable text content

Predictable web pages

Input assistance

Compatibility with user agents such as assistive technology
We know this looks like a lot and it can be overwhelming, however there are web developers like ourselves who are well versed in accessibility requirements, and we can help make your website accessible, saving you from a massive headache.
There are also wonderful accessibility tools out there, such as UserWay, which we use here on our own site! UserWay is a website add-on that provides solutions to website accessibility issues without disturbing the existing code on your website.
However, you must be aware that if you are committed to meeting these requirements all on your own, thorough accessibility testing prior to the launch of your new or redesigned site is necessary.
How can I test my website's accessibility?
Testing your website's accessibility is an important step in ensuring your new or redesigned website is compliant with Ontario law and the Web Content Accessibility Guidelines. However, there are a few different ways to know if you are meeting requirements.
An online accessibility checker is a good tool to check if your website is accessible. While it may not necessarily flag all the accessibility issues, it can be a good starting point for those who are looking to know if their new or refreshed site is compliant with accessibility regulations. After using an online tool, it is best practice to also have a person review the site as well, to ensure that nothing was missed.
That brings me to the next tip, getting users to test your site and gathering their feedback. In an ideal situation, you would ask people with disabilities to test your site prior to launching. This may not always be possible, but it is the most effective way to test your site. Even if you cannot have your site tested by users with disabilities, it is important to constantly gather feedback from customers and users. Continue to monitor feedback even after the website is launched and make any of the necessary improvements.
As a final evaluation of your site, it is beneficial to use automatic assessment and assistive technology to flag any unresolved accessibility issues. Doing this will help assess all aspects of the website, including design and technical features that may have been missed by other tests.
After the testing period has been completed and the necessary improvements have been made, it is important to review all the changes that have been made. To help you stay organized and save your future self a lot of work, keep a record of all the accessibility issues you have resolved. This will not only help you when it is time to review, but you will also have a record of proof that your website is compliant with the accessibility standards.
How do I work with web developers to ensure accessibility standards are met?
If you are choosing to work with a web developer on the build or restructure of your website, there are a few things you need to note to help make your site more accessible:
Be clear about your expectations. You must state the level of accessibility you require, timelines for completion, and the overall layout and design features you desire.
To successfully work with a web developer, you must be clear about what you expect from your site. Having clearly outlined expectations and timelines ensures that you and your web developers are on the same page, so that they can deliver a webpage that suits all your needs.
Know what level of expertise your web developer has with accessibility compliance
In order to judge if a web developer is the right fit for the direction of your website, you must know what their capabilities are. After you have clearly expressed what your expectations are, you can determine if the web developers' level of expertise is aligned with your needs.
We know that legislature and compliance with the law is not the most interesting or glamorous topic for some people, especially because it can feel overwhelming, but we also know how important web accessibility is. If you have questions and want to know more about website accessibility, feel free to connect with our team, we would love to talk to you about how to make your website a positive experience for all users!