Your Target Market: Creating a Powerful Connection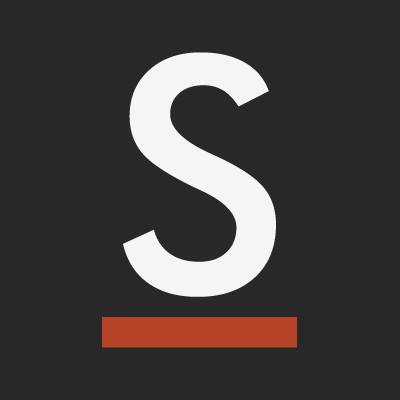 Being a business owner is no easy task. From servicing clients, managing employees, overseeing daily tasks, working out logistics and the list goes on and on. They don't call it BUSIness for nothing! Which is why it can be so easy for people to forget the most important task, understanding your clientele. This can lead to you not maximizing your marketing efficiency and can prohibit company growth. That's why it is absolutely imperative that you not only understand your target market, but also grow with them as times change and the business landscape evolves. Here are 6 easy questions that you can ask to better understand your target market.
1. Who are they?
This question may sound like an obvious one, but it's critical to answer this first as it sets up the following questions. Furthermore, if this isn't answered then it's next to impossible to answer the others! When it comes to your target market, you need to identify certain demographic factors such as their average age, gender, education level, income range, marital status and occupation. Keep in mind that some of these factors may hold more weight than others. For example, a retail store specializing in high-end, designer clothing may attribute more weight to their target's income level compared to a local pizza parlor.
2. What do they do?
Now that you've figured out who your target is, the second step is to discover what their interests and hobbies are a.k.a. their psychographic factors. Consumers' interests play a pivotal role in understanding your target market which can help when it comes to creating relevant content that you plan on distributing across your marketing channels. Hobbies play a factor in understanding your target market as well since it will help you determine where you need to get involved as a company.
For instance, you are the owner of a local coffee shop situated closely to a university. A good marketing tactic would be to introduce free trade products to your menu since many students support positive initiatives such as this. Let's take it a step further, students typically spend a good part of their time either studying or hanging out with friends so why not offer free WiFi in your shop and stay open longer during midterms and finals. Your clients will not only appreciate it, but will more than likely recommend your shop to others.
3. When do they purchase?
Now that we understand who your target market is and what they do, we can now determine when they typically purchase. It's important to note that this could vary depending on your industry as some companies can fluctuate by season while others by day and some even fluctuate based on the time of day.
Let's use an example of a company that fluctuates by season: pool providers. Pool providers are much more likely to see a spike in sales during the late spring to summer months as opposed to the middle of winter. So investing your advertising dollars before and during these opportune time periods could result in a greater ROI since that is when consumers are looking to buy.
4. Where do they do it?
Now that we know when they're interested, the next logical step is to expose which channels influence them the most. This is where you, the business owner, need to decide which marketing channels matter to your consumers. Is it social media? Which platforms? Do they use search engines i.e. Google? Do they look at online reviews? Do they call? Email? Answering these questions will help evaluate each channel's level of importance and will determine which ones you should be spending the most time on. Remember that it is always important to have a distributed marketing mix that has the perfect balance of reaching the most people while still staying specific enough for your target market to take notice.
5. Why do they purchase?
An important question to ask yourself is why do your consumers purchase? This is where Maslow's hierarchy of needs comes into play and can help determine why consumers buy your products and/or services by uncovering where they are on the hierarchy. So based on the hierarchy there are 3 main needs of consumers: basic needs (food, water, security and safety), psychological needs (relationships, connection and accomplishment) and self-fulfillment needs (education and enriching experiences). Understanding these 3 needs can help you determine what need you fulfill for consumers and can be very beneficial when creating content marketing pieces.
6. How do they purchase?
Last and most certainly not least, we need to discover how they typically purchase from you. It's important to again determine not only how they currently purchase, but if there is another method that consumers might want to purchase from in the future. For example, a local construction supply shop only sells their products in store. However, due to contractors now wanting to have regular supplies shipped to their door in order to save time they decide to add an e-commerce solution to their website. Thus providing two methods for consumers to purchase their products.
By answering these 6 questions you'll be able to create a powerful connection with your target market, identify opportunities and maximize your marketing efficiency!