case studies
Acumen Insurance

Acumen Insurance Group has served the Greater Hamilton Area for over three decades. The brokerage has strong ties with the community, and is an active donor to local charities, organizations, and provides two yearly bursaries to Mohawk College. In addition to specializing in home, auto, life, and travel insurance policies, Acumen also caters to a variety of niche commercial industries, like cannabis and medial spas. The brokerage's customer-first philosophy is evident in their commitment to providing ongoing advocacy and education to their clients. Using expertise, insight, and their expansive network of suppliers, Acumen's insurance brokers work to secure customizable coverage for a diverse range of clients.
Website Challenges
Despite their reputation for exceptional customer service, Acumen's online presence lacked the approachability, accessibility, and expertise that they'd cultivated as a long-standing brokerage. Acumen's team enlisted Symetric to help them develop an updated, functional website that would streamline their customer service processes and make resources more accessible for clients.
VISIT LIVE SITE
VISIT LIVE SITE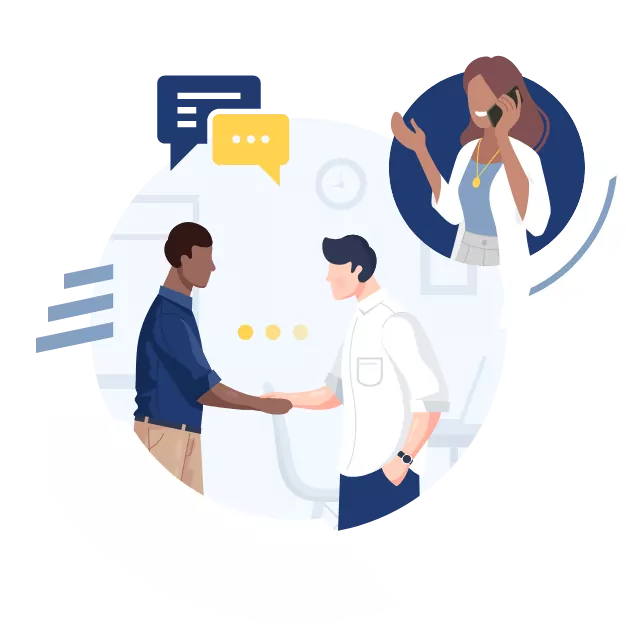 Results Matter
We increased communication, visibility, customer service, brand awareness, traffic, leads, developed a better internal sales process, aligned departments, visual appeal, key messaging,
182%
Search engine visibility
has increased by 182%
51%
By doing this process
leads have increased by 51%
49%
Traffic has increased
by 49% month over month
The Goals
Before starting any project, it's important to establish the goals....
01
Harness inbound marketing techniques to communicate Acumen's expertise across a variety of insurance sectors using relevant, data-driven content.
02
Branding refresh to modernize and synthesize the overall look and feel of brand and communicate a unified brand integrity.
03
Collect user experience data to help troubleshoot problem areas and establish a foundation for ongoing growth.
04
Improve website functionality and address broken forms and outdated information.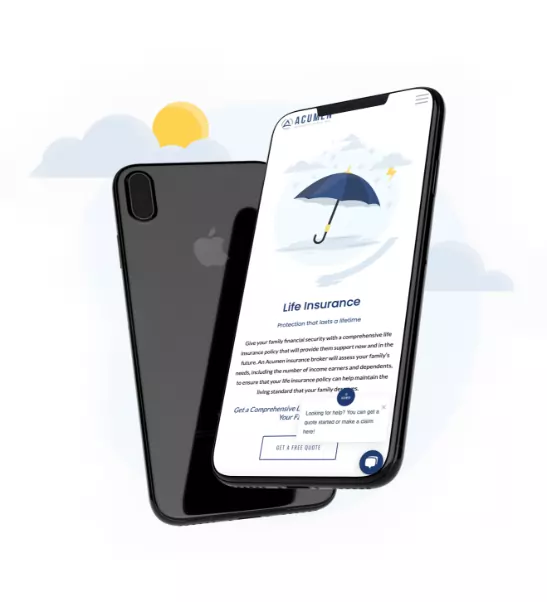 Our Process
We scheduled a meeting to establish goals and timelines for the new website and used insights from our site audit, and from Acumen's management team, to determine priority pages. Acumen chose to use our Growth Driven Design (GDD) process, which helps business owners not only minimize risk associate with traditional website launches, but also learn, grow, and fine-tune marketing strategies using real customer data. Symetric assessed Acumen's existing website through various meetings, site analytics, SEO and User Experience research, and created fundamental value assumptions to outline effective solutions that would encourage lead generation, help to convey Acumen's high level of service, and provide education and resources to prospective clients.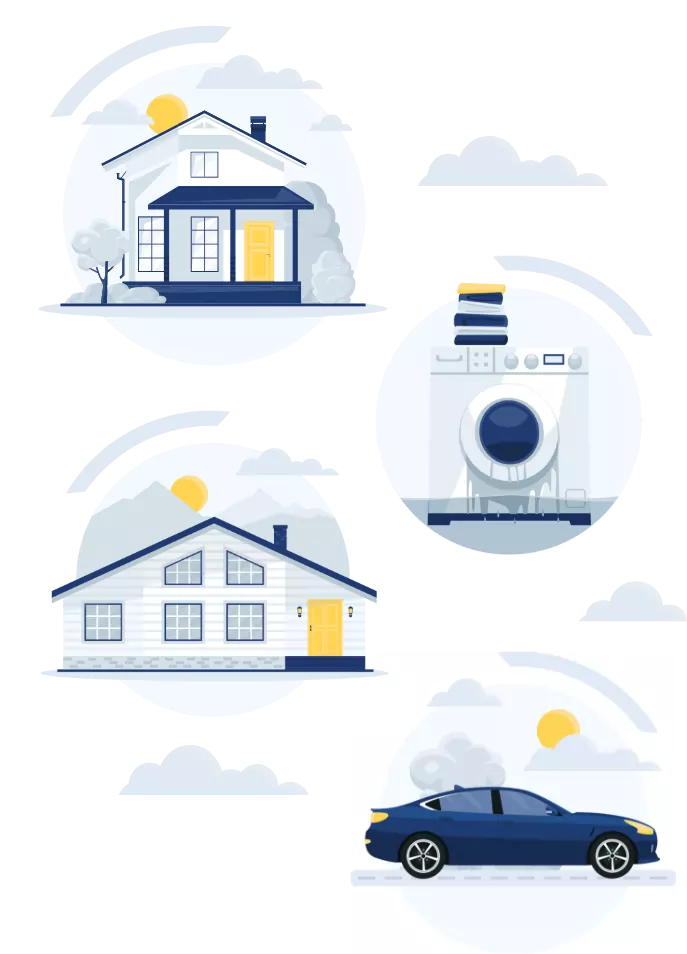 What we did
Website Design and Development
Created a custom wireframe to map out a visual of the new website.
Incorporated user-friendly components including a chatbot and a CRM to help identify and track qualified leads, customer data and propel company growth.
Branding
Several original logo options were created using design principles to produce a modern logo that captured the brand's history and development.
Updated colour scheme and brand guidelines.
Marketing
Designed scheduled social media calendars to use across multiple platforms.
Launched social media campaigns to announce new website and to promote updated look.
Optimized content for search engines.
Content Writing
Developed and created monthly content to appeal to, and educate, existing clients and other users.
Print Design
Design business cards and company folders to further establish updated look.
What They Said
From our very first meeting, Joe and Ryan established themselves seasoned professionals who used patience, attentional to detail, and creativity, to help our team build a site that catered to our needs and, more importantly, the needs of our insurance customers. In the weeks that followed, Symetric's team guided us through various stages of branding exercises, illustration strategy, content creation, and web development, and even created a personalized timeline to keep us informed on the project's progress. We loved having the freedom to provide feedback on, and participate in, all aspects of the redesign, which enabled us to lend our personal touch and industry-based expertise to the final product.
Transitioning from our old website to our new website was seamless: I think I speak for everyone at Acumen when I say that our new, innovative website encapsulates everything we want our business to be. We look forward to working with you as we continue to fine-tune our pages, content, and services, and develop our marketing efforts.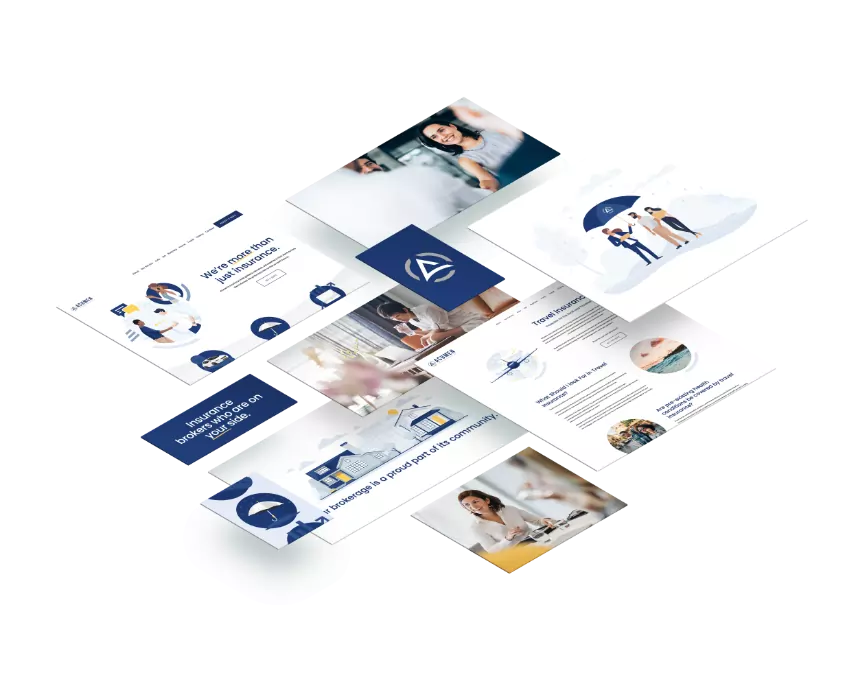 The Result
The GDD process provided Acumen's team with the flexibility they needed to not only meet current goals, but also plan for future growth. The result is a fresh, functional website that can adapt to changes in customer needs and industry trends. Acumen's desire for consumer satisfaction is reflected throughout the website, which offers clean, attractive images, a modern logo, focused content, and easy-to-navigate pages that exude functionality.