case studies
Billyard Insurance Group With over 40 locations across Ontario, Billyard Insurance Group (BIG) has perfected its service model by combining old-school customer service mentalities with innovative, new technologies. BIG's commitment to improving customer experience through service and technology has garnered the attention of national news outlets, including Business Insurance Magazine and the Globe and Mail, which ranked BIG as 63rd out of 400 business on their list of Canada's Top Growing Companies for 2020. Their focus on locally cultivated talent has not only resulted astronomical growth, but also created a supportive business network across communities. Through creating new apps, website forms, and internal management systems, BIG continues to redefine the small business mindset with dynamic, customer-centric approaches.
Website Challenges
As a rapidly expanding company, BIG needed to find a way to communicate a consistent brand identity across its many locations and accompanying websites. Symetric was called in to establish a new logo that could accurately articulate the company's core values in a recognizable way and create a brand strategy that could be easily adapted across BIG's multiple branches and platforms. Additionally, our team was tasked with creating a system that could help management and employees accommodate rapid expansion and maintain their ongoing customer support efforts.
VISIT LIVE SITE
VISIT LIVE SITE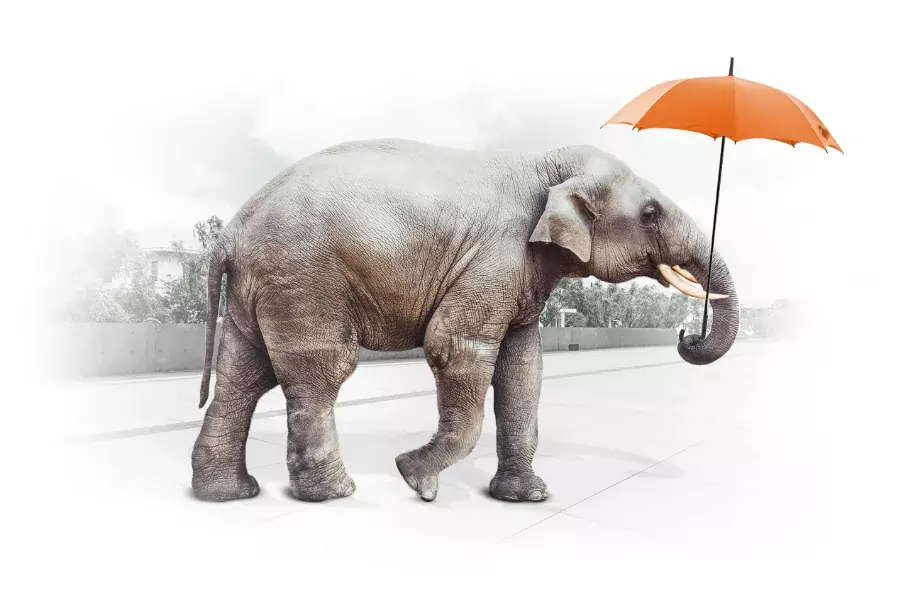 The Goals
Before starting any project, it's important to establish the goals....
01
Establish memorable online presence designed to capture qualified leads
02
Implement marketing and SEO and develop a unified online strategy for all locations.
03
Utilize method to generate leads distributing them to the agent who earned it.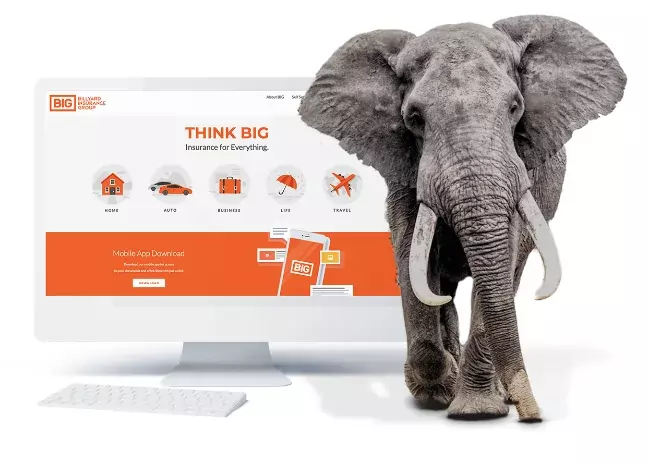 Our Process
Our team worked closely with BIG to help harness their large-scale growth with effective branding, website, and software development techniques. Our first task was to improve the back end of their website, so we created a custom system that would equally distribute, assign, track, and convert leads into sales for each branch. Symetric also prepared a marketing strategy to target and increase BIG's local SEO strategy for all locations. Visually, we sought to improve their overall brand image by developing a strategic site map for all pages, and designed BIG's signature elephant to icon help give insurance a face—we even created a 40-foot wall map to give BIG's head office an eye-catching, interactive map where they can add pins to represent each new office.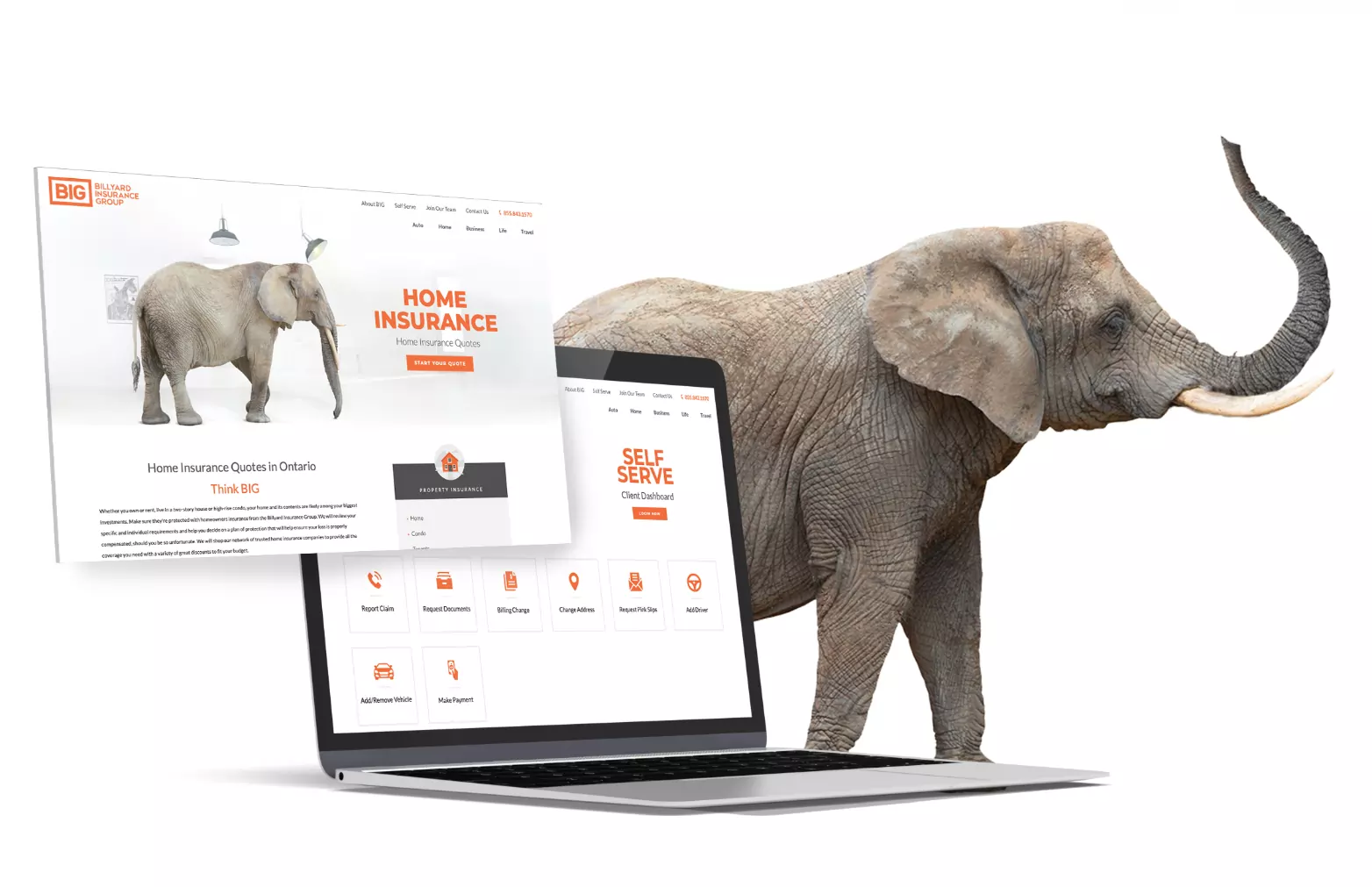 What we did
Branding
Established a functional, memorable logo and implemented a flexible brand strategy suitable for BIG's wide network.
Custom Website Development
We built custom quoting forms that would enable customers to obtain quotes in real time.
Set up an internal tracking system to track and identify the location of new so that leads could be attributed to the right agent.
Marketing
Worked with BIG to synchronize their location data across multiple directories on the internet (Google places, Waze, Uber, Bing, Yelp, Apple Maps and so on).
Software Development
Designed and Developed a custom employee management software tailored to the needs of BIG employees and their clients.
Print Design
Designed a 40-foot billboard style map on the interior of their main office in Welland.
What They Said
"The team at Symetric has done an incredible job deploying our new corporate web presence for the Billyard Insurance Group. With 35+ franchise location pages, 300+ individual employee pages, a dynamic quoting web form and several third-party integrations - our web project was very complex and the team knocked it out of the park. We are so pleased with both the creative design and back end functionality of the site. The site continues to perform as we grow, and the Symetric development team is always prompt and effective at responding to our change requests."