case studies
Feather Friendly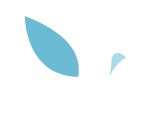 Feather Friendly® is Canadian company that produces innovative, high-quality window film technology for the prevention of bird collisions, which kill upwards of 1 billion birds in North America each year. In addition to its window film technology, Feather Friendly® is committed to providing further education to citizens, experts, and bird enthusiasts in the form of helpful resources such as case studies, guidelines, blogs, retail programs, and sponsorship. Over the past 15 years, Feather Friendly® has received international recognition by providing institutions across the world with custom retrofit solutions. Some notable installations include the Canadian Museum of Nature, York University, the South Korea Highway, and Audubon in Arizona. As a world leader in bird collision prevention, Feather Friendly® is affiliated with many organizations that advocate for bird and wildlife safety, such as FLAP Canada, American Bird Conservancy (ABC), Audubon, the Association of Zoos and Aquariums and Saving Animals from Extinction (SAFE).
Website Challenges
Feather Friendly® needed a unique platform that would distinguish its parent company Convenience Group Inc (CGI). The Feather Friendly® team wanted to create a space that would enable them to not only raise awareness about bird building collisions, but also provide citizens with a proven solution against collisions. Feather Friendly® enlisted Symetric to help develop a functional website that would serve as both an educational and e-commerce platform for users.
VISIT LIVE SITE
VISIT LIVE SITE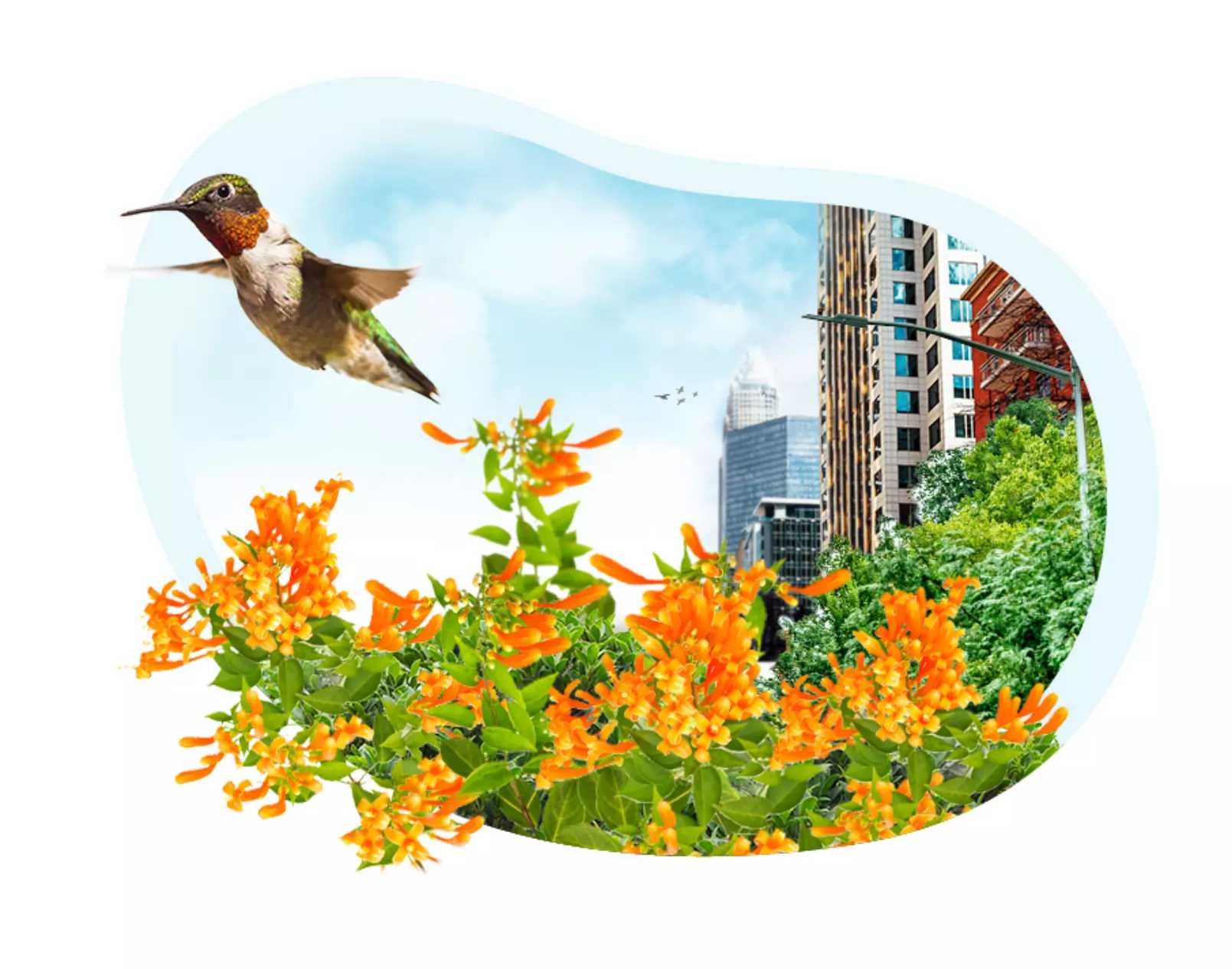 Results Matter
We increased communication, visibility, customer service, brand awareness, traffic, leads, developed a better internal sales process, aligned departments, visual appeal, key messaging,
280%
Organic Traffic
has increased by 280%
3x
By doing this process
Retail Sales have tripled in one year
100%
Qualified Leads
have increased by over 100%
The Goals
Before starting any project, it's important to establish the goals....
01
Inform the public of the devastating number of bird collisions and explain how bird fatalities impact the environment. Show that Feather Friendly® cares about the ongoing crisis.
02
Demonstrate the proven solution of window deterrent markers.
03
Establish Feather Friendly® as a source of education in the birding world.
04
Sell product at both the commercial and residential (DIY) levels.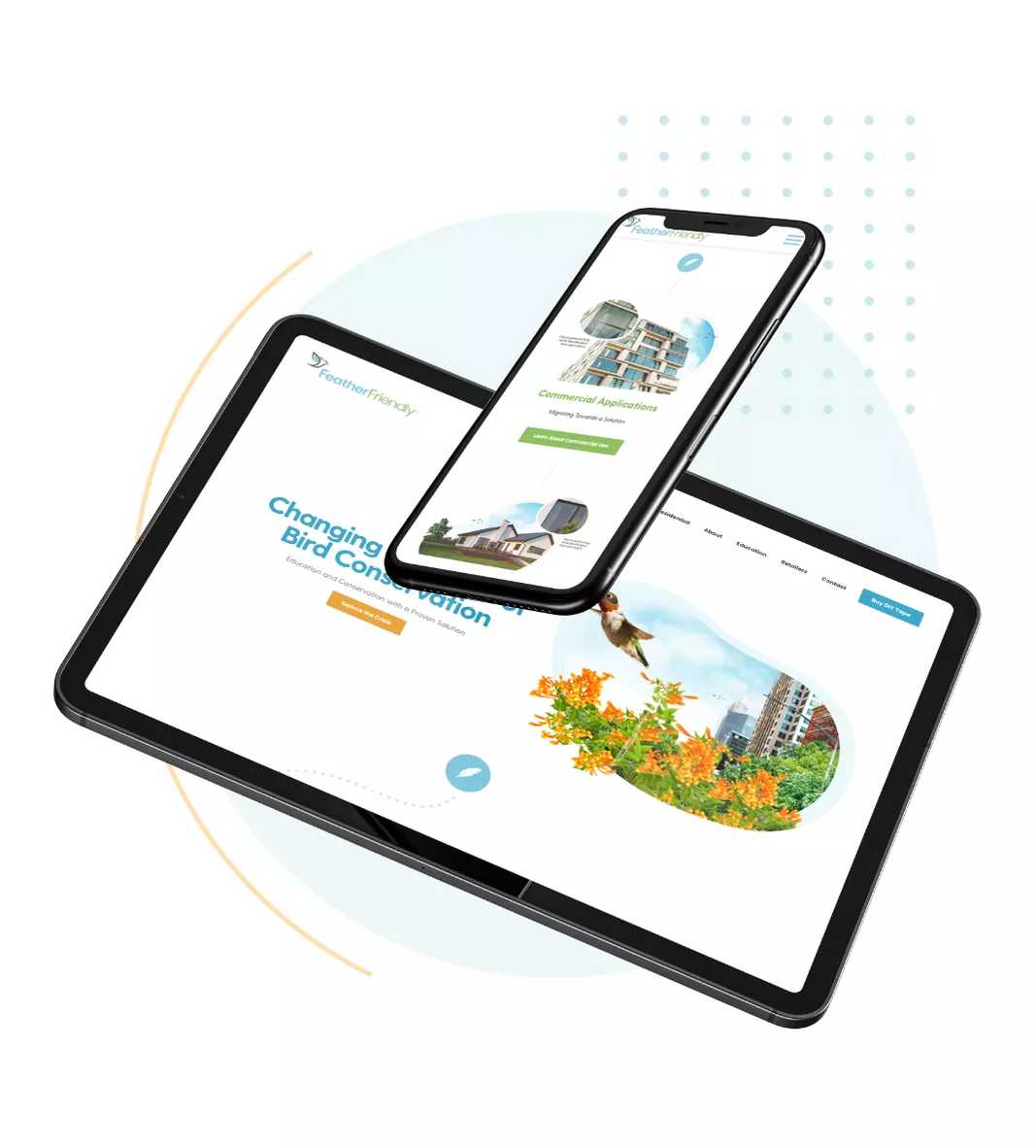 Collision Crisis
Symetric's first goal was to communicate the overall crisis of bird collisions worldwide. Using specific statistics and custom graphics, we demonstrated how rapid urban expansion, growing cities, and climate change have affected bird habitats and migration patterns, which has led to an alarming population decline for birds. Although the numerical figures are shocking, the crisis page also gestures toward various partners, organizations, and of course products that will not only educate citizens, but also to inspire change.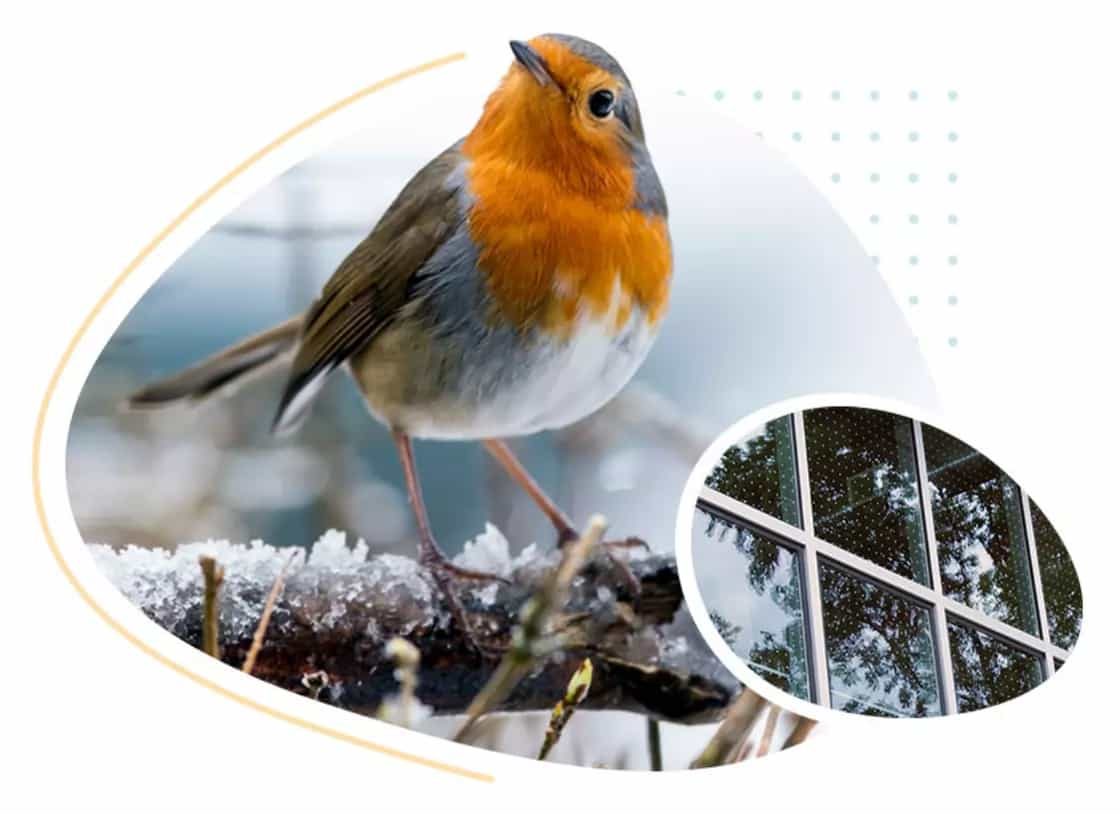 What we did
Branding
Developed new logo design.
Implemented a new, bright colour scheme that reflects the values of Feather Friendly®
Website Design and Development
Designed new website.
Built an E-Commerce platform for DIY market.
Incorporated responsive elements for functionality across platforms.
Marketing
Created custom social media calendars to improve interaction with diverse communities
Wrote informative, engaging blogs that connected to the birding industry and conservation concerns
Content Writing
Conducted market research to establish key demographics and relevant information.
Print Design
Developed new retail packaging for distribution in their DIY division.
Printed case studies and exterior signage
What They Said

"We came to Symetric because we wanted to make bird collision prevention approachable and educational. Although we had a great product, we realized that, in order to be truly successful, we would need a user-friendly space that would make it easy for customers and community members to learn more about us. Our website redesign has allowed us to articulate our mission, share resources, and prevent collisions in a fun, accessible manner. In addition to a fresh, bright colour scheme, logo, and layout, Symetric created innovative strategies to help us effectively market our products and engage with our audience. Everyone was so easy to work with and I am so impressed by the exceptional creativity, communication, and initiative shown by the team. Symetric has been integral to transforming my ideas into digital and print formats. Our entire team is so thrilled to see how much Feather Friendly® has grown since our redesign. We look forward to working with Symetric as we continue to raise awareness about bird collisions. Thank you for helping us spread the word!"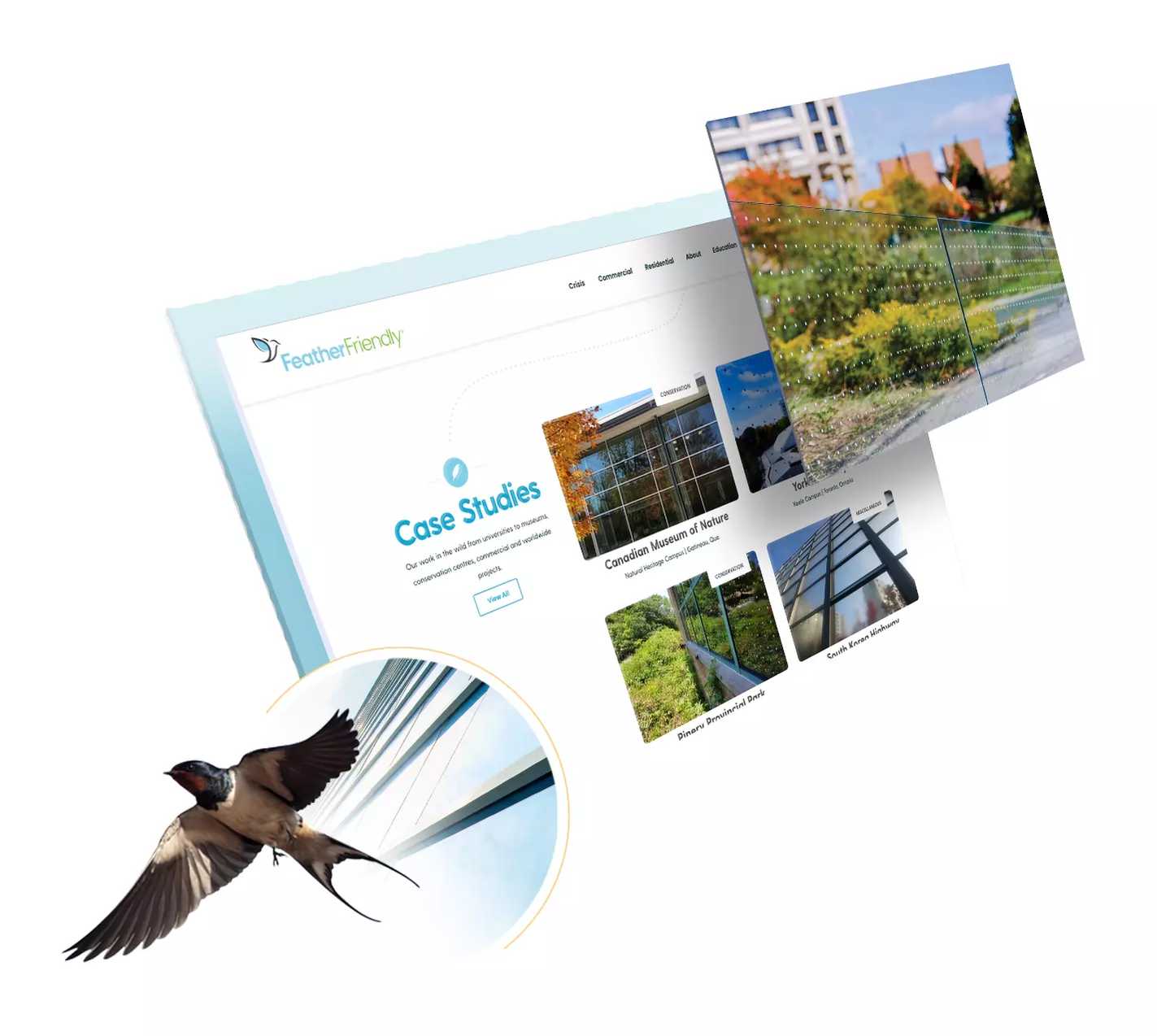 The Result
The GDD process provided Feather Friendly® with the flexibility they needed to not only grow quickly, but also provide the ability to adapt for future growth needs. The result is a fresh, functional website that can adapt to changes in customer needs and industry trends. Feather Friendly's desire to provide education and conservation is reflected throughout the website, which offers clean, attractive images, a modern logo, focused content, and easy-to-navigate pages that exude functionality.