Back to School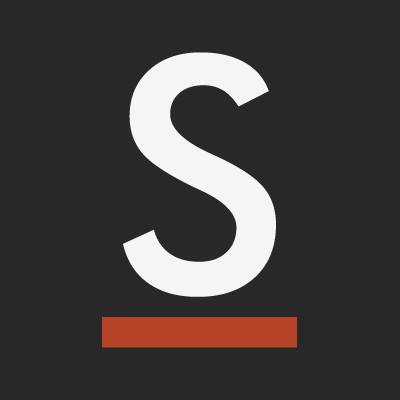 September is here and we all know what that means, it's time for our nation's youth to head back to the playground. Gone are the days of constantly having to care for and entertain your kids, you're free! What about the children though? Don't you remember what it was like being a child? Starting a school year with all the uncertainty and apprehension that it brings…what are the new teachers like? What if the material is too difficult? What if I don't make any friends at my new school? We've all experienced those all too familiar feelings and still do, but in a different setting…business.
While the business world is an exciting, captivating landscape overflowing with opportunity and potential, it is also full of challenges, both big and small, that test even the most self-assured individuals. We're going to focus on one aspect of business in particular, marketing. Marketing your company can seem like a daunting, intimidating task. However, if you want your business to reach its full potential then effective marketing is your key to success. Don't know where to begin? Here are some tips to help get you started!
Diversify Yourself
A marketing medium defined is any channel that allows you to communicate with consumers (i.e. radio, print advertisements, social media, etc.). How many marketing mediums are you currently on? In order to maximize your marketing ROI you need to ensure that you are available on as many of the same platforms that your target market is on. This is critical as the more exposed clients are to your message, the more likely they are to remember you when your services are needed.
A good example would be a local pet store that is struggling to stay competitive against the big box retailers. A great way to combat this would be to offer something that most big brands can't, exceptional customer service from a knowledgeable, caring team coupled with a high level of community involvement. These two elements could then become the driving force of their marketing and should be communicated across as many marketing channels as possible (social media, email marketing, direct mail, local news outlets, etc.). Convenience is also a huge draw for consumers so what about creating an online shopping section on their website that allows users to sign up for monthly pet food deliveries so that they don't have to worry about forgetting the dog food? How about offering a dog sitting service where the dogs are not only watched, but also trained. By offering simple, yet effective solutions and diversifying your marketing efforts it allows you to open up the floodgates and maximize your reach.
Deliver Relevant Content
Now that you're on the right mediums and exposing potential consumers to your brand, let's take a look at what you're driving through those mediums: your content. The content that you send out is extremely important because it needs to be relatable, captivating and relevant to your target audience. By being relatable it ensures that your target audience actually cares about what is being said because it is important to them. Being captivating is crucial because if you aren't able to gain someone's attention then it doesn't matter how great your content is since no one will give it the time of day. Lastly, being relevant means that the content you are communicating is something that is being actively discussed which increases the chance of consumers responding to it.
Delegate
Lastly, it's important to remember that, while you are a very capable person…you simply can't do everything on your own. Having the foresight to let capable people help with your marketing is crucial because in order to stay in the minds of consumers you need to consistently deliver quality content in a creative way. Also, you'll find that when you delegate your marketing it improves the quality and diversity of your content as others may offer insight and suggestions that you hadn't previously considered!
Marketing your business is no easy task, however, by using the tactics mentioned above you will be able to improve your marketing reach, deliver quality content and in turn, improve your results. Need more expert advice or just don't have the time to market your business? We can help! Learn more about our Stunt Double marketing service here.