Inbound Marketing: Your Marketing Magnet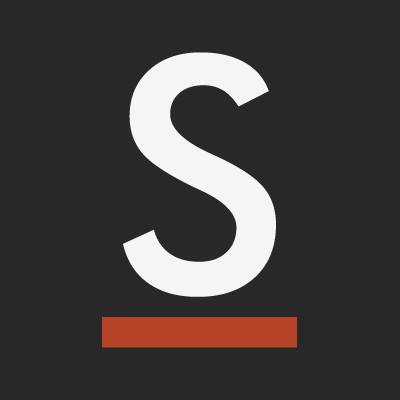 Frustrated with a lack of results from your marketing efforts? What if I were to tell you that there was a way to increase your leads and have customers come to you? Well now there is! Business owners meet inbound marketing…the most effective way to get people to engage with your brand. So what is inbound marketing exactly? Inbound marketing defined is the practice of consistently providing quality content over marketing channels to bring people to you as opposed to going out and approaching them.
Sounds simple enough right? Well, not exactly. Many companies, your competitors included, are now implementing inbound marketing into their marketing strategy. So how can you ensure that your voice gets heard amongst the crowd? Keep reading to learn some tips that will be sure to help!
Set an End Goal
Before you start generating any content, it's important to decide what your end goal is. It could be anything from getting consumers to fill out a form on your website to having them download a PDF. Whatever it is, make sure that it's trackable so that you can evaluate whether you are actually achieving your goal. A good example of a goal would be to increase the amount of inquiries on your website by 5% in 2 months or increase your website traffic by 15% over the same period. In the end, you want to have a clear, attainable goal that gives you a good idea of what you want to accomplish.
Define Your Target Market
You've set your goal, now what? The next step is to clearly define your target market. In order to do this, you need to look at who your product and service generally attracts and then break that group down further using the following factors:
Demographics
Demographics are quantifiable traits of a target market and are usually more noticeable than others. A target market's demographics are factors such as their age, gender, income, education, nationality and ethnicity. Clearly outlining your target market's demographics is the first step in clearly defining your target market.
Psychographics
While a target market's demographics can be quite obvious, a group's psychographics can be trickier to decipher. This is because psychographics are the personality traits, values, interests, hobbies and lifestyles that the target market identifies with. These play a huge part when choosing your marketing channels and content strategy as they give you a clear indication of what platforms they are most likely to be on as well as what content they are more likely to identify with.
Behaviouristics
Behavioristics are the least obvious of the three as they focus on gauging consumer's loyalty, user rates and perceived benefits. All three play a big factor when finalizing your target market. Behaviouristics also play a huge part in deciding which products or services are important to consumers.
Pick Your Channels
Now that you've set your goals and have defined your target market it's time to select which marketing channels you will distribute your content on. It's important to note that for the sake of space and time we will only be focusing on a few online marketing channels. Let's get started!
Website
Your website is the first place to start when tailoring your content and is a must for any business, no matter the consumer type. It's important to take a look at the various pages that your site currently has and decide if you need to add, edit or remove any in order to better cater to your target market. E-commerce is also a great way to get users to purchase from you right from your website, however, what happens if your product or service isn't something that can be purchased online? Strategically placed "Calls to Action" and forms can make the world of a different when it comes to generating online leads as they initiate contact and help get the ball rolling.
Blogging
We know, blogging might seem like an outdated marketing channel, but it can be one of your biggest tools. Let me explain why:
Blogging helps to educate users on products, services or topics that they wouldn't have easily received information on otherwise.
Blogging is a great way to improve your search engine optimization since you are consistently adding content to your website and it gives you another way to add more keywords to your site as well.
Blogging directs consumers to where you want them to go i.e. your website.
Blogs can be used across multiple marketing channels such as social media, email marketing and much more!
As for how often you should blog, that will depend primarily on your target market. Some consumers enjoy new blog posts every week while some may enjoy one once a month. It all depends on the consumer and the industry that you're involved in.
Social Media
Social media is a great way to consistently reach your target market and engage with them. However, it is imperative that you are on the right platforms or you run the risk of not maximizing your effectiveness. When posting on social media, always think about your target market when deciding on your post frequency, length and content in order to increase your engagement.
Inbound marketing can be a great asset for your business if used effectively. Remember that in order to have success you need to deliver consistent, quality content that your target market finds helpful and can easily identify with. If you follow these few steps you'll be sure to increase your consumer engagement, online reach and number of leads in no time!