Just Say No to Commercial RFP's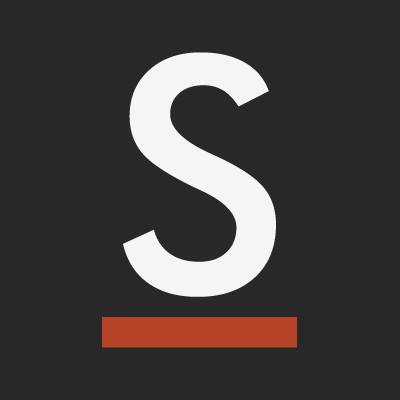 Consider this: Your company wants to implement a marketing strategy, but it doesn't have the internal resources it needs to launch a successful campaign—In fact, some employees were certain that "SEO" referred to a new executive position. Maybe you're less qualified than you thought!
So, you call a meeting with your management team to help brainstorm your company's current marketing challenges and must-haves. Your solution: create an RFP, also known as Request For Proposal, to solicit creative solutions from qualified professionals. This idea is bulletproof. You're giving these companies a chance to bid for your amazing project and they'll probably be more competitive with their pricing that they would be otherwise. What could go wrong?
Flash forward to the next week.
We, a well-established full-service marketing agency, stumble across your RFP in the "junk" folder. For a moment, we're seized with excitement: We love working with new customers and coming up with creative solutions to your problems. It's our job and we're great at what we do. But, despite our enthusiasm, we're keeping that RFP in the Junk folder where it belongs.
But why? We decided long ago to give up RFPs and stick to a strict diet of qualified leads. And, since saying "no" to RFPs, we've got not only more energy, but also more time to devote our current client projects. The RFP process monopolizes time and talented team members and inhibits collaborative, creative processes that allows us to establish a relationship with the people who sent the RFP!
If you feel snubbed by an unanswered RFP, consider why Symetric and other agencies like us have decided to go RFP-free (and have no plans to indulge in them any time soon!).
Why Agencies Won't Respond to Your RFP
Although trying and failing to get a response to your RFP can be frustrating, there are many reasons why agencies are unwilling to bid for your project— and they have absolutely nothing to do with our qualifications, or the fact that you're a niche industry. In fact, it has everything to do with the fact that the RFP is an RFP.
Next time you get ghosted on an RFP, consider what prevents agencies like ours from bidding on your project:
1. We Pay with Our Time
Most RFPs are sent with a sense of urgency. And that means deadlines for submission can be tight. So, naturally, we gather our troops to see this proposal through. And we're no amateurs: no, we're determined to showcase our skills, resources and creativity in the written form. But here's the thing, even after we pour our talented staff, creative ideas, and valuable time into its completion, there's no guarantee that we'll even win the bid for the project. And, when we drop everything to complete a stellar RFP for you, we're not just working for free: we're also neglecting our paying clients for a project, and paycheck, that doesn't even exist yet.
And all work and no play stuff isn't as glamorous as it sounds.
2. We're up Against Multiple Agencies
Sure, who doesn't love a little challenge? We're confident in our skills and our work. But that doesn't mean we're willing to duke it out on paper with unknown competitors who may or may not have a relationship with that client. In fact, one Forbes magazine contributor suggests that, "If there's more than four agencies participating in an RFP, you should consider passing." Bidding for an RFP against multiple agencies makes it incredibly difficult to assess the likelihood of winning the project. And while it may not sound like a big deal, plenty of companies have sacrificed time and pay to make their offer stand out. Not exactly our ideal project!
3. They Don't Encourage Partnerships
One of the most rewarding parts of our profession is the amazing partnerships we develop with our clients. When we're approached with a project, we like to take the time to find out more about the client's industry, needs, and future goals so that we can help them grow their business. However, it's far more difficult to learn any of that on an RFP, since the medium doesn't allow for any back-and-forth conversation. But, to top it all off, winning a job based on an RFP doesn't even guarantee that that company will continue to use our services: In fact, the goal of the RFP is not to learn the value you can provide over time, but to simply get a reply.
4. An RFP Makes it Difficult to Assess Client Needs
First, companies looking for professional assistance are often totally unaware of the scope of their own needs (which is why you need our help!). If you're not sure what you need, it makes it very difficult for us to create a detailed and personalized proposal that can be adapted to your future goals. A simple project might uncover other issues that require more time, bigger budgets, and more resources that originally planned, which can leave both parties feeling frustrated.
Why You Shouldn't Send an RFP
Of course, there are plenty of reasons why you should consider replacing the time-honored tradition of the RFP with other forms of communication. As a business owner, the RFP forces you to miss out on the collaborative process of meeting with agencies that can help you achieve your vision with creative, personalized solutions.
Here's why the RFP doesn't always work for businesses:
Your brand metrics,

such as your

audience

, goals,

and

number of visitors, will get lost in your RFP

. If an agency doesn't know

your company history or goals

, they're

not going to be able to help you

get very far.

Yikes. Our time has been wasted, and you feel misunderstood.

You're not gett

ing an accurate depiction of what various agencies can do for you

.

W

e tailor our services to suit

our

client

s'

needs, so it's tricky to describe everything we can do if your RFP doesn't ask. And you may never find out if you send an RFP to us!

And trust us when we say you don't want to use a cookie-cutter strategy.

Vendor

pitches may

be low quality.

Try as they might, those busy companies you contacted may not have the time or information they need to provide you with a high-quality

proposal. Unfortunately, even when the proposals are good, their suggestions may turn out to be less-than-effective for your

long-term goals. You want a strategy that looks and performs well.
We Don't Like RFPs But We'd Love to Hear from You
We don't bite: if you've got a dilemma, our web design firm is always up for a quick e-mail, phone call, or quick chat to learn more about you, your business, and your visions for its future. And, while the RFP might be a classic, we assure you that there's nothing like a good, old-fashioned telephone call to help you not only find the agency that's right for you, but also develop long-lasting, fulfilling business relationships. Finding creative, collaborative solutions doesn't have to be complicated! Go right to the source and contact us today: grab a cup of coffee, find your favourite chair, and tell us about your next project!