New Year, New Beginnings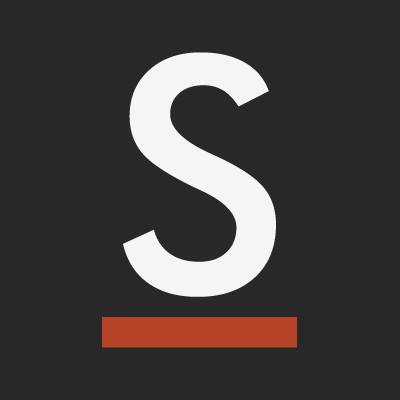 A new year is upon us and with it come the all too familiar New Year's resolutions that range from people committing to the gym, taking the opportunity to learn something new or reconnecting with old friends. However, many people forget that resolutions can and should be applied to the business world as well, especially when it comes to marketing. The beginning of a new year is an opportune time to take a step back and evaluate your marketing strategy as a whole. This allows you to analyze your marketing tactics from the previous year in order to see what worked, didn't work and what needs a little tweaking. So without further ado here are 5 simple ways to improve your marketing tactics and generate better results.
Be Aware
We understand that business can get busy, with overseeing daily tasks, meeting with clients and handling emergency situations. The problem with this is that, while important, it takes you away from keeping up to date with your target market and industry changes. Which is why it is critical to understand your consumers; their likes, dislikes, preferred social settings, hobbies, where they shop, spend their time and everything in between. This allows you to target specific marketing channels where you know that your target market will be in order to expose them to your message.
It's also important that you're not only in tune with your target market, but your industry as well. Being aware of your industry and any changes that may occur is a very important part of marketing that is often overlooked. Which brings us to our next point…
Adapt
Adapting to the ever changing business landscape is of paramount importance when it comes to marketing. The latest trends, technological advances, new competitors and economic shifts all effect your industry and in turn, your company. Which is why it's important to adapt to these changes to ensure that you and your marketing channels stay current. For example, are your consumers on the latest social media platform? If so, then not only should you be on it, but you should be so active that you are seen as a strong industry voice to consumers on that platform.
What if a competitor recently entered your market? Increase your market activity by consistently using your marketing channels and clearly communicate to your target market over those channels. By adapting to your surrounding market and the changes that occur you can help prevent your company from falling behind.
Value Adding Benefits
When most people think about value adding benefits, they think of discounts and coupons. However, it's important to choose the right benefits that will influence your consumers the most. For example, say you are a restaurant owner that specializes in high end dining. A discount or coupon would probably not be very effective since your consumers are not coming to you based on your price, but for the experience - impeccable service, amazing food, extensive wine list, great location, etc. Adding something such as live music or valet parking would be a bigger draw that could be communicated across your marketing channels in order to draw more of your potential clients.
Invest
If you're not investing both time and financial resources into your marketing channels, then expecting great results is a bit unrealistic. Most people already know that investing into their marketing strategy is important, however, a lot of business owners are not maximizing their results which could be for a number of reasons. Therefore, it's important that you are investing into the right marketing channels and at the right time.
Going back to the restaurant owner example, say that Valentines Day is approaching and they would like to advertise to potential clients. They've identified that their target market is mainly made up of couples between the ages of 40 to 55 who are financially stable, live an active life and enjoy the finer things. Investing time and money into their search engine ranking would be a great idea since where do people go now to find restaurants? They Google it. This is why it's imperative to understand your target market and to invest into the right channels.
Freshen Things Up
It's important to add something new every so often in order to keep things fresh. It doesn't necessarily matter if it is a big or small change, just as long as it benefits the consumer. It's also especially advantageous to implement changes during specific time periods where people will be more open to change i.e. New Year's. Freshening things up is a great way to add a little diversity to your marketing mix and adds something different to the consumer experience.
A new year means new beginnings and as business owners it's important to take time to reflect on your marketing efforts in order to improve. Remember to keep these 5 simple tips in mind when planning your marketing strategy for the year and you'll see an increase in efficiency and results!