Voice Search: 3 Easy Steps To Optimize Your Website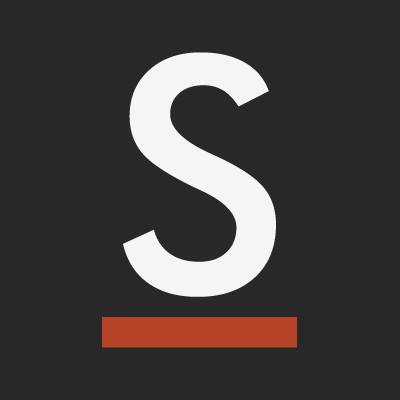 Just when you feel like you've mastered the art of SEO, the rise of voice search technology changes the landscape again. Well, we are right there with you. Living in a digital age isn't always easy, keeping up with the latest trends and newest tech can be a challenge at times, but as we know, it is better to keep up with what's new than to get left behind.
While voice search isn't new to us, (I'm sure we've all caught ourselves talking to Siri, Alexa, or Google), it is evolving at such a fast pace that it is changing the way we search as a whole. What started as just a little blue microphone button on Google's search bar has turned into smart speakers, cell phone sidekicks, and car radios waiting for our command.
But what does this mean for you?
"Hey Google, how does the rise of voice search impact our website?"
While your Amazon Alexa or Google Home smart speaker may not be qualified to give you web design advice, the popularity of voice search does impact how you organize your website.
Before the rise of voice search, website content was written in a way that best satisfies Google's search algorithm (which will forever be a tough code to crack). Meaning that content needed to be relevant, contain key words, and be monitored and updated frequently.
Don't get me wrong, it's still important to produce relevant, updated content. However, people search very differently when they use voice search as compared to text search, and your website should accommodate this.
In the example below you can see how much more detail is included in a voice search (bottom image) than in a text search (top image). This increased level of context means that your website content needs to go beyond a few 'SEO approved' keywords, the same level of detail and conversational tone should be integrated into your website.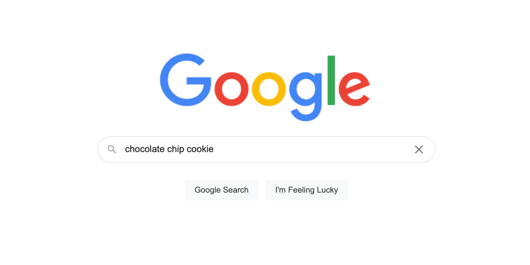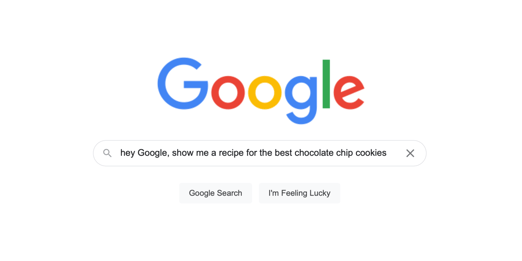 In 2019 nearly 40% of American internet users were using voice search on a monthly basis at the least.
Not optimizing your content for voice search could cause you to miss out on a lot of potential site traffic. Specifically, you could be missing out on local search traffic. Studies gathered that of all people using voice search daily, half of them are searching for local businesses. Don't hold yourself back, connect with your local community by delivering content that satisfies common voice searches.
So how do I make the changes?
"Alexa, how do I make sure my website content is optimized for voice search?"
Ah yes, the burning question. Now that you know how voice search impacts your website, you need to ensure that your content satisfies this new way of searching. Don't worry, we've got your back, here are 3 steps to help you get started on optimizing your content for voice search.
1. The art of conversation
As we know, even just from personal experience, voice search is much more fluid and informal than traditional text search. In order to optimize your content, you should think and write in a conversational tone.
Shift your focus to long-tail keywords, questions, and organic conversational expressions. Doing this will optimize your content for voice search. To effectively do this however, you must understand how people use voice search for topics or categories related to your business.
To uncover how your customers may be using voice search, it would be helpful to brainstorm any potential topics or categories that relate to your business. Then, talk about these topics to a colleague, friend, or family member to see how it would come up organically in a conversation. Or, you could ask them how they would use voice search based on the topics and categories you identified.
For example, sticking with the cookie theme, if you owned a fresh bakery, a potential voice search relevant to your business may sound like:
"What are the best bakeries near me?"
"Are there any places near me where I can buy fresh baked cookies?"
"Where can I buy the best fresh, homemade chocolate chip cookies?"
Identify the conversational phrases and questions and make sure your content uses this informal tone to match the nature of voice search.
2. Know your customer

Considering that customers often use voice search to ask questions, it is essential for businesses to anticipate these questions so that they can provide clear and complete answers.
Identifying common questions that your customers may have is a great place to start, but you'll need to dig deeper to get to the good stuff. Get to know your customers, find out how they think, how they speak, how they search, what content resonates with them - that is what will drive your content strategy.
Once you really understand your customer, it will be easier for you to identify and clearly answer their questions.
Your customer knowledge will also allow you to expand in more detail on topics they are interested in. Expanding beyond a simple answer to their question gives the customer the opportunity to learn more from the information you share.
3. Mobile compatibility is essential
The nature of voice search is complimented nicely by the convenience of mobile sites. Gone are the days of pulling out your laptop or going to your computer to search something on the internet. The rise of voice search is contributing to the increasing necessity for websites to be mobile-friendly.
If you haven't already, you should ensure that your website is compatible with mobile devices. Considering that 70% of consumers are more likely to purchase from businesses that have a mobile-friendly website, I'd say it's a good investment. You do not want to be missing out on those customers!
Stay competitive, adjust your SEO strategy for voice search
Voice search isn't going anywhere anytime soon, so now is the time to incorporate it into your SEO strategy. When done correctly, your website could experience an increase in traffic from users finding you through voice search. Overwhelmed by all this talk? Connect with Symetric to see how we can help you deliver the content your customers have been (voice) searching for!