What Apple's iOS 15 Means For Your Email Marketing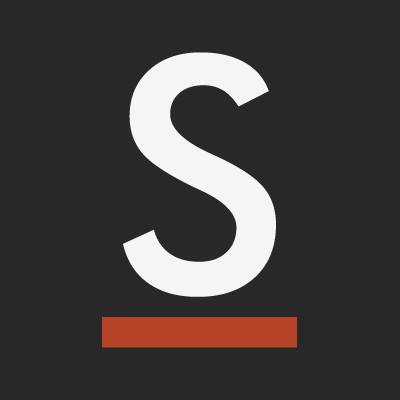 The release of Apple's latest iOS 15 update includes a series of new privacy features intended to protect consumer data. For consumers, this increased privacy is likely reassuring, however, it is causing a lot of disruption to marketers who rely on consumer data, specifically when it comes to email marketing.
iOS 15 was released in September, bringing FaceTime improvements, SharePlay, Notification Summary, and other new features to Apple users. This latest update also enables consumers to control the data that they share through email. Mail Privacy Protection, Hide My Email, and Private Relay are some of the new privacy features that have marketers concerned.
Let's break it down:
iCloud + (Subscription Required)

iCloud+ is a subscription-based feature that comes with iOS 15. Apple users can opt-in to this service, giving them access to privacy features like Hide My Email and Private Relay.

Hide My Email

This feature gives Apple users the option to give a fake and randomized email address on apps, websites, and social media. This feature will be most beneficial to users when they are required to submit an email address but wish to keep their personal information private.
Some examples of when this feature would be useful: signing up for a newsletter, making a purchase, or emailing with someone you do not know. These emails are forwarded to the users inbox so they are still able to view them, however, they can adjust these settings to either change the email address that receives these forwarded messages or turn off email forwarding. With the Hide My Email feature, users are able to protect their privacy as companies will be unable to see a user's real address unless they choose to share it with them.

Private Relay

Those Apple users who opt-in to iCloud + will be able to use this feature. Private Relay prevents sites from tracking Safari users, and it also allows users to view and control which websites they are sharing their information with. The greatest impact on marketers will be the decrease in the amount of data they can collect through third-parties like Safari.
Mail Privacy Protection (Free to Everyone with iOS 15)

Apple users with iOS 15 will now be able to opt-in to privacy features in their Apple Mail that will hide personal information such as IP address from third parties.
What does this mean for marketers?
This will essentially prevent third parties from tracking IP data like when an individual has opened an email. Given that most marketers rely on the open rate as an important metric for email marketing, the Mail Privacy Protection feature will impact the reliability of the open rate. Because of this, marketers will not be able to conduct email-based A/B testing, or identify their most active subscribers.
What should you track instead?
In general, you should be looking at multiple metrics to determine the success of your email marketing, you should not be solely relying on open rate. However, if you are not already doing that, now is the time to diversify and create new metrics to track. While the open-rate is not going to disappear, you should think about adjusting your goals to be reflective of the latest changes. Alternatively, metrics such as clicks and click-through rates, unsubscribes, click map, and website traffic can reveal important information about your email marketing campaigns.
3 ways to find success in email marketing (even after iOS 15)
Leverage Data to Inform Personalizations

Analyze the data that your identified metrics have tracked and use it to make your email marketing more personalized. Consumers like to feel connected to the brands and companies they love, using segmented lists, personalized subject lines or personalized content can help foster this connection.
In fact, according to Conversant Media

, 94% of consumer insights and marketing professionals said personalization is important for meeting their marketing objectives.



Stay Up to Date With Changing Trends

Whether it is another update from Apple or a new trend in email marketing, it is important for marketers to stay up to date and aware of the impact of new changes. Gathering as much information and knowledge about updates will help you stay on top of the changes and create successful email marketing campaigns.


Don't Skip Over the Content

Despite the iOS 15 updates, one thing still remains true, content is still king. To find success in email marketing, you need to be providing some sort of value to your audience. Your content should reflect what your audience is interested in. Ultimately, your audience will open, read and engage with your emails if the content is relevant to them. So make sure you monitor and listen

to your audience then create content they will love.
If you have any questions about email marketing or are interested in the inbound marketing services we offer, feel free to contact us here.