How to choose a Digital Marketing Agency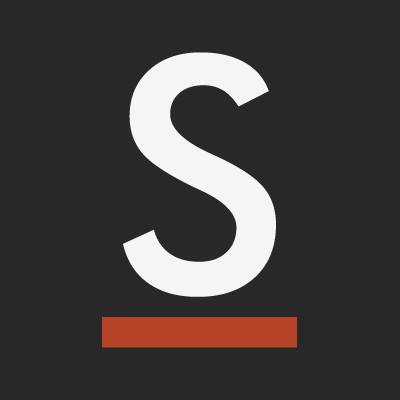 "Digital marketing agency" is a big term. It encompasses everything from SEO to social media, web design and development. There are hundreds of digital agencies out there, each offering their own unique services and solutions. As such, it's important that you choose an agency that fits your needs like a glove. This can be difficult if you don't know what questions to ask or where to look for answers. That's why we've put together this guide on how to find the best digital marketing agency for your business:
Values the Consultation Stages
If a digital agency is worth your time, they'll make sure you understand what you're getting into before committing to any sort of project. They'll want to know about your business model, goals, and target audience as well as the competition in your space. All this information will give them a better idea of how best to serve you, which is why it's vital that they don't skip out on these initial consultations - or at least give them the same level of importance as their actual work product.
Asking questions during these consultation stages will help ensure that both parties are operating with a clear understanding of what's going on. This can also help clients avoid being scammed by disreputable companies who might promise results without having any intention or ability to deliver on those promises.
Has a Rocking Portfolio
Look at their portfolio. A digital agency should have an extensive portfolio that shows off its best work. If you see a bunch of boring websites and brochures, it's time to look elsewhere.
Read client comments. Clients love talking about great experiences they had with their agencies and they also love complaining about bad experiences, so be sure you have the whole picture when reading reviews. 
Ask the agency the average time a client stays with them. This will provide insight on how current clients value the relationship of the agency.
Experts with CRM Systems
If a digital agency doesn't have a CRM system, they can't possibly provide the best service possible to you.

A good CRM is an essential part of your digital marketing strategy and without it, you will be missing out on some very important information about your business. The goal of using a CRM is to make sure that every client has all their data in one place so that whoever needs it can access it at any time when they need to. This will also help with sales and lead generation because now the sales team has access to more information than ever before which can lead them down new paths while they are trying to convert customers into leads or customers into repeat buyers who spend more money over time with your company.
Leverages Automation
When choosing a digital agency, one of the first things to consider is whether or not they will be able to leverage automation to help you get more done. Automation can help with many tasks, including lead nurturing, task delegation, and email marketing. While it's true that automation isn't a replacement for human interaction, it's also true that most businesses don't have enough staff to handle the daily needs in timely manner.

A few examples of business automation are:
Lead nurturing: Automated drip campaigns can help you stay top of mind with your leads and prospects by providing them with content that's relevant to their needs.
Email marketing: Automation tools can help you manage email lists, sending out emails at pre-scheduled times based on customer behaviour or preferences.
CRM integration: Automation tools can help you sync your CRM with other applications for easier data entry and better tracking.
Leveraging technology means faster turnaround time since these systems are designed with efficiency in mind. Instead of waiting on an employee who may be stuck in traffic on their way back from lunch break or attending meetings all day long, these systems can produce when no one is around and with no errors! It also means the employees can focus on more important specific tasks rather than routine elements which can be automated.
Has in House Content Strategists
You want to work with a digital agency that has in house content strategists. Content strategy is a must have for all digital agencies, but getting it right is an exercise in understanding the audience and their needs. It's about knowing what content will attract them, keep them engaged and convert them into customers.
Content strategists are trained in how to create content that is engaging, informative, entertaining and answers the questions customers are asking on Google. In order to do this effectively, they need to understand how people think and what they want from your business. They need to know what makes people buy your products or services and how social media can be used as part of an integrated marketing strategy.
Has Industry Experience
When choosing a digital agency, it's important to find one that has experience. You want to work with an agency that knows what they're doing and has the experience needed to deliver results. You also want to find out how long they have been in business and what types of clients they've worked with in the past. If possible, talk to some of their former clients and see what they say about their experience working with the agency.

A good digital agency should also have experience using the same channels you are looking to use for your marketing strategy. A great example of this is Google Ads - if the agency doesn't already use Google Ads on their own account, there is a chance that they won't be able to provide expert advice about how best to use them for yours. Other popular channels include Facebook advertising and email marketing platforms such as HubSpot or Campaign Monitor (and others).

A good digital agency will be able to show you examples of their work and explain how they did it. If they are unable to do this, they are likely not a good fit for your company's needs. You should also ask about the type of clients they have worked with in the past - what industries did they work within? How long have they been in business? What were some of their biggest successes (and failures)?
Uses Video on Social Media
Video is the most popular kind of content on social media right now. It can be used to tell a story and educate your audience, as well as entertain them. If a digital agency has the ability to create video content for clients, they are more likely to be able to create engaging content for you.

The reason why video content is so popular is because it can be used in so many different ways. It can be used to tell a story, educate your audience, or even entertain them.

For example, a digital agency could create a video that explains their services and how they can help you. They could also create a series of videos that show how to use their product or service and this content is great for any type of business.
Provide Transparent Reports
You will want to make sure that you will be receiving transparent reports. This means that a good digital agency will provide you with a report at the end of each month/quarter, detailing how many clicks they got on your ads and what type of engagement they received from those clicks.
This is important because it gives you confidence in their work and trust in their company. You know that they are not overcharging you or using shady methods to get more clicks than necessary, as well as making sure that they are spending money wisely and doing everything possible to generate a positive return on investment (ROI). The more transparent reports a digital agency provides, the better chance there is for long-term success between both parties involved.
Scaleable & Primed for Growth
When it comes to looking for a digital agency, the first thing you'll want to do is make sure they have the ability to scale with your business. There's nothing worse than having a great-looking website that doesn't actually work because the company you hired can't grow with you. As your company grows, so will its needs. If a company isn't able to adapt as these needs change, then they are not only incapable of helping your business but may also cost you money in lost revenue or reputation damage.
If an agency has no plan for growth and scalability, then how can we trust their ability to handle our business? This goes beyond simply handling our current needs; it means being able to handle any possible future changes too! The best digital agencies aren't concerned with getting projects done quickly (although many do); they are concerned with long-term value creation and success within each client relationship they have built over time.
Conclusion
If you want to grow your business with a digital advertising agency, it is important that you choose the one that fits your needs and possesses all the skillsets mentioned above. It's important to do your research into the agency, and make sure they can help you with all your needs. If you have any questions or need more information on digital advertising services, contact us today!